A hugely significant cultural center on the outskirts of Vienna, Art Brut Center Gugging is dedicated to showcasing and promoting Art Brut or Raw Art. Among the distinctive buildings on its grounds is the Haus der Künstler, the House of Artists. Home to the Gugging Artists since 1981, its exterior is fashioned with artworks by an array of talented, emotionally challenged residents — current and former — including Oswald Tschirtner, August Walla, Johann Garber, Philipp Schöpke. Johann Korec, Johann Fischer and Arnold Schmidt.  Pictured above is a small fragment of the intriguing building as seen from the outside. Several more images I captured of the House of Artists on my recent visit to Art Brut Center Guggin follow:
Another segment of the building's exterior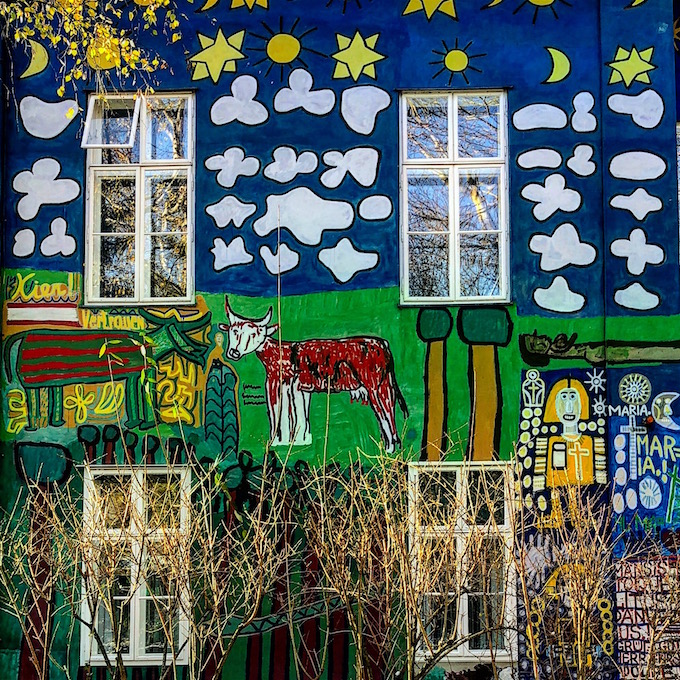 And several close-ups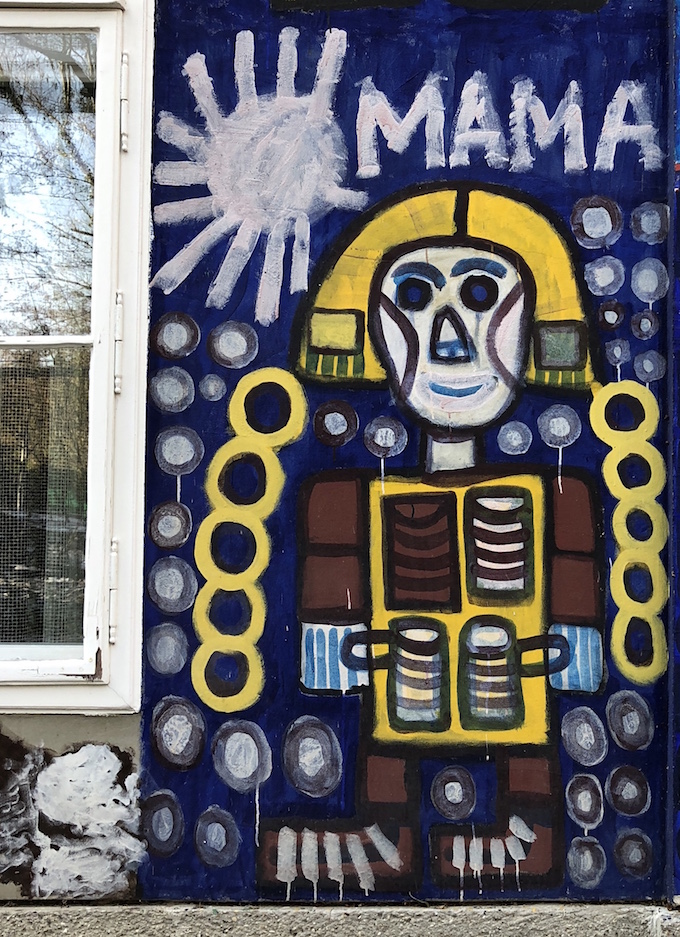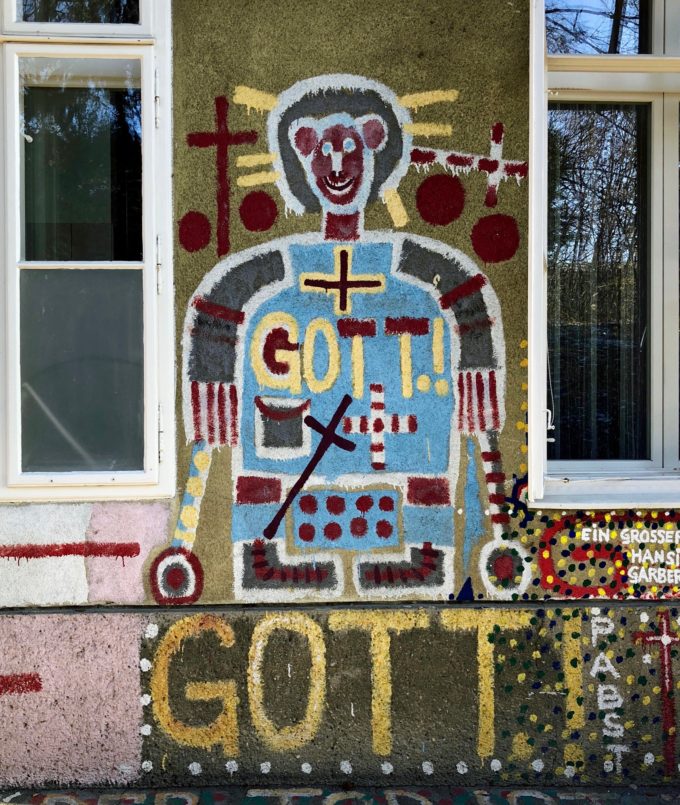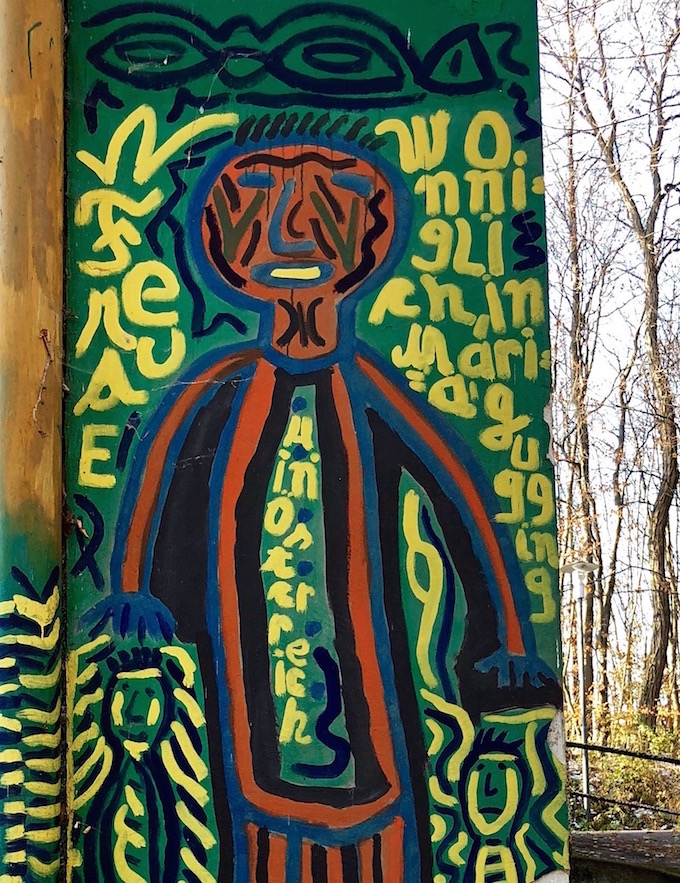 And off to the side — Johann Garber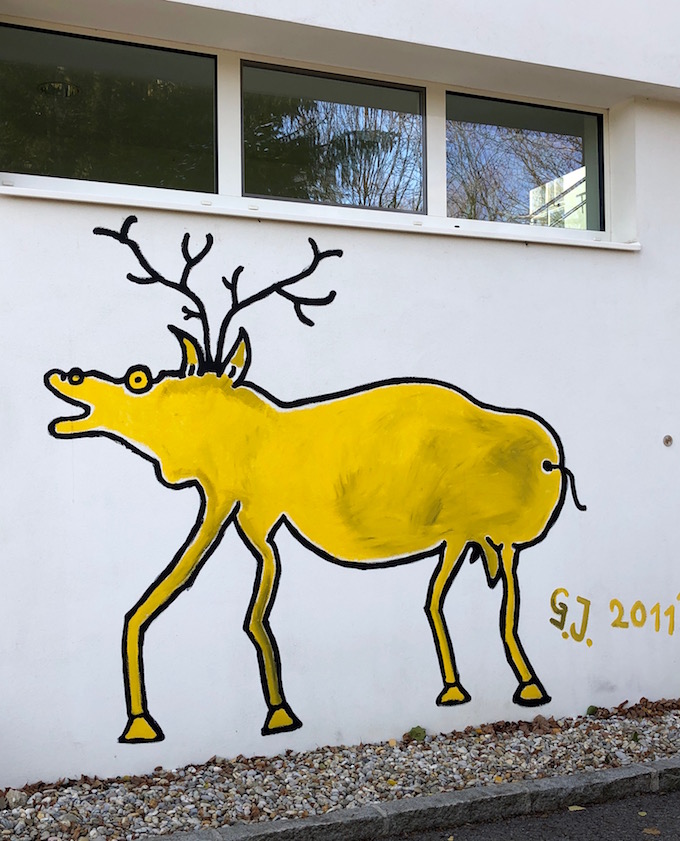 The House of Artists provides its residents with a supportive living environment, allowing them to create independently and thrive as artists.
Photos of images by Lois Stavsky