Under the direction of Dr. Janos Marton, the Living Museum — on the grounds of the Creedmoor Psychiatric Center in Queens Village, Queens — is an enchanting oasis of creativity. Serving individuals under psychiatric care, it abounds with wonderfully intriguing artworks in a range of media and styles fashioned by former and current patients. I recently had the opportunity to visit it, along with AHRC Art Specialist Bonnie Astor and members of the AHRC family. What follows is a small sampling of what we saw there:
Frank Boccio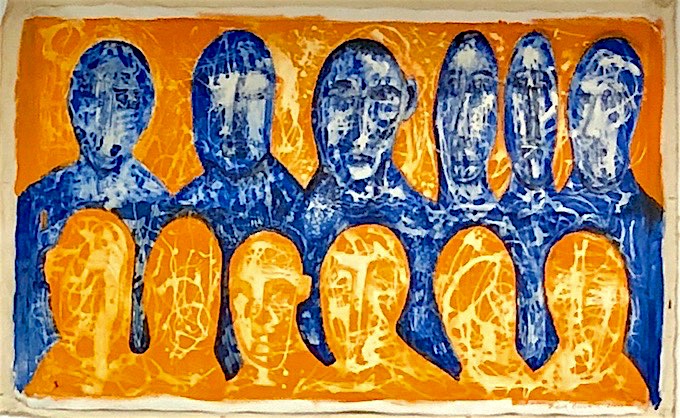 John Tursi, Wire sculptures made from coat hangers (two of several)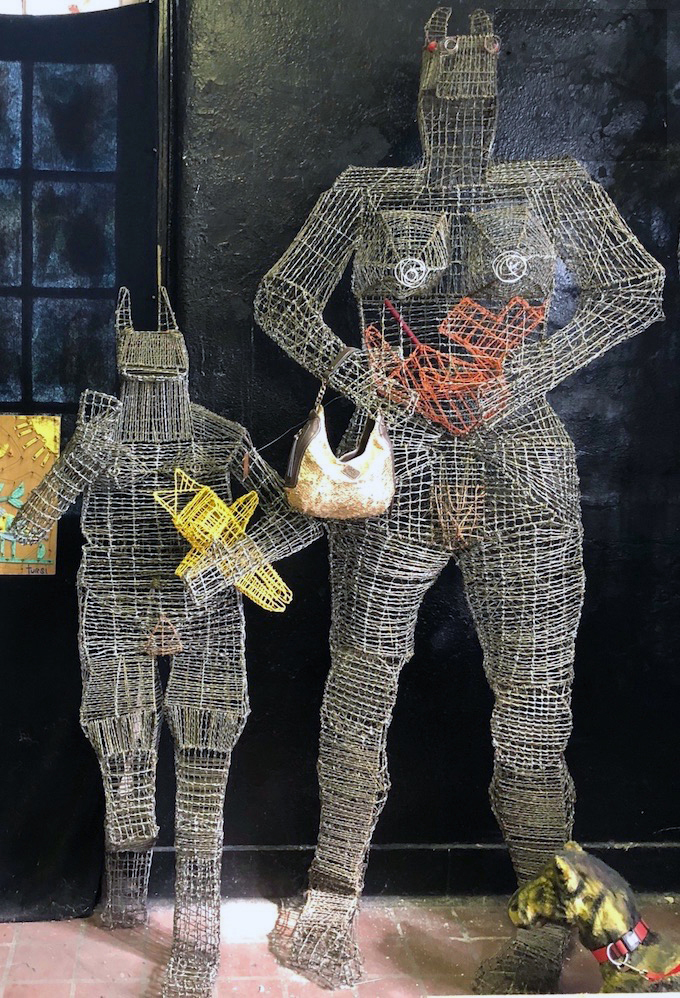 Einstein painted on straightjacket against backdrop of painting by Issa Ibrahim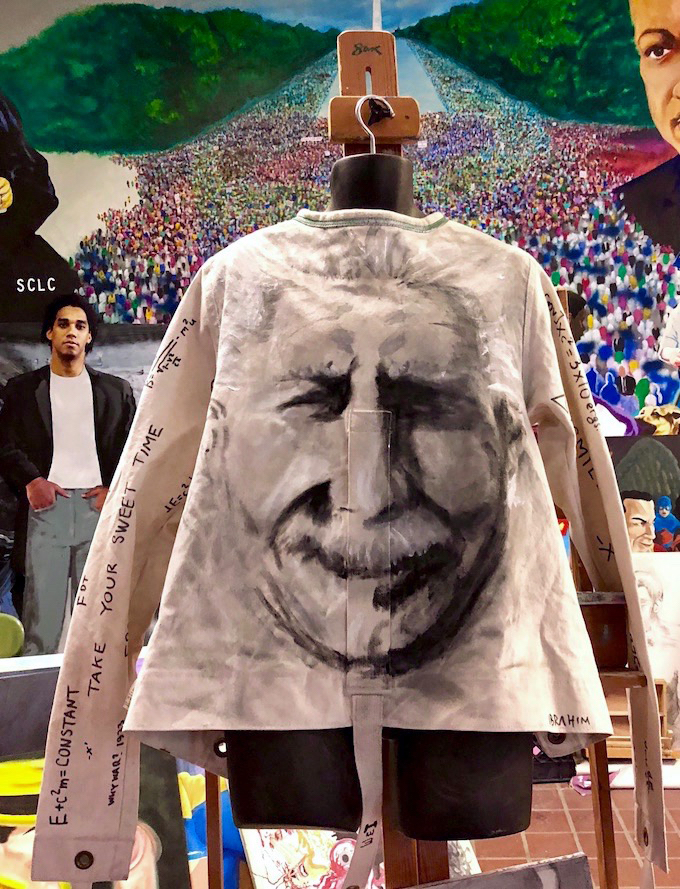 Stephen Spagnoli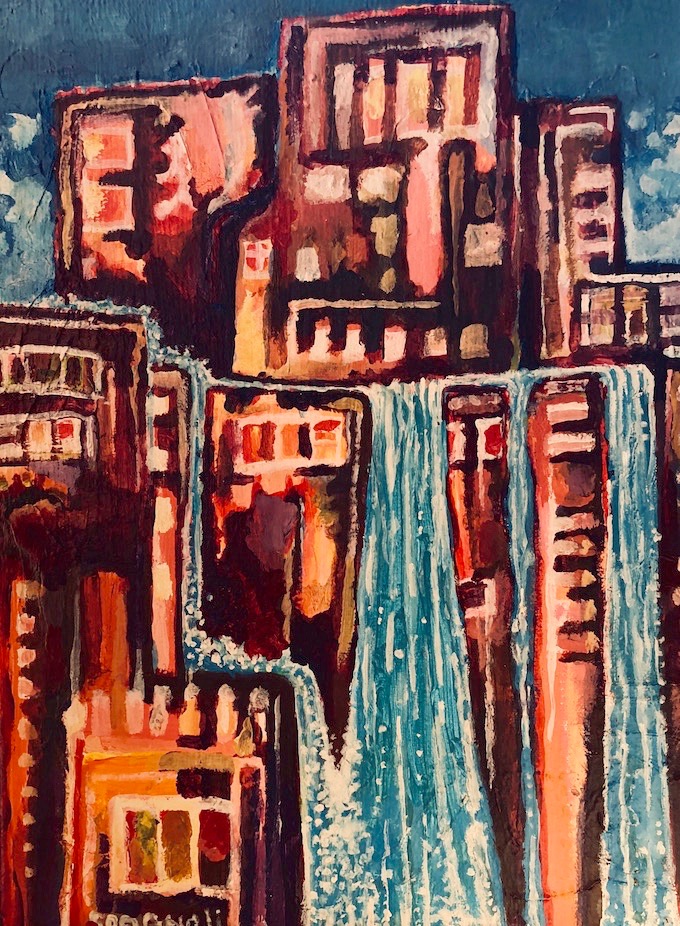 Graffiti by James Kusel, Homage to the Living Museum and its director, Dr. Janos Marton

Stephen Spagnoli, close-up of huge work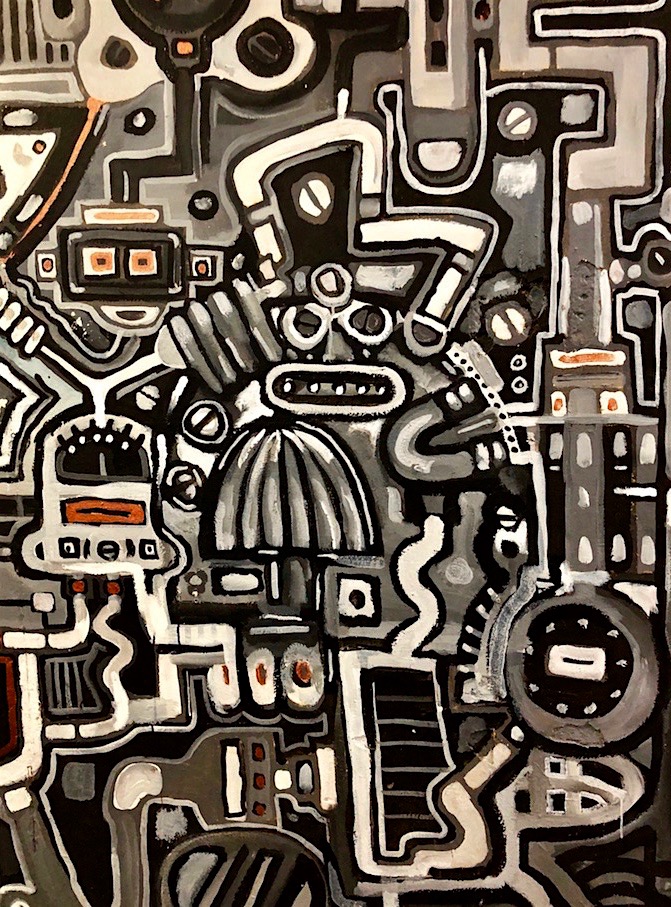 Keep posted to the ARTBreakOUT Instagram feed and Facebook page for additional photos of artworks from the Living Museum .
Photos of artworks by Lois Stavsky