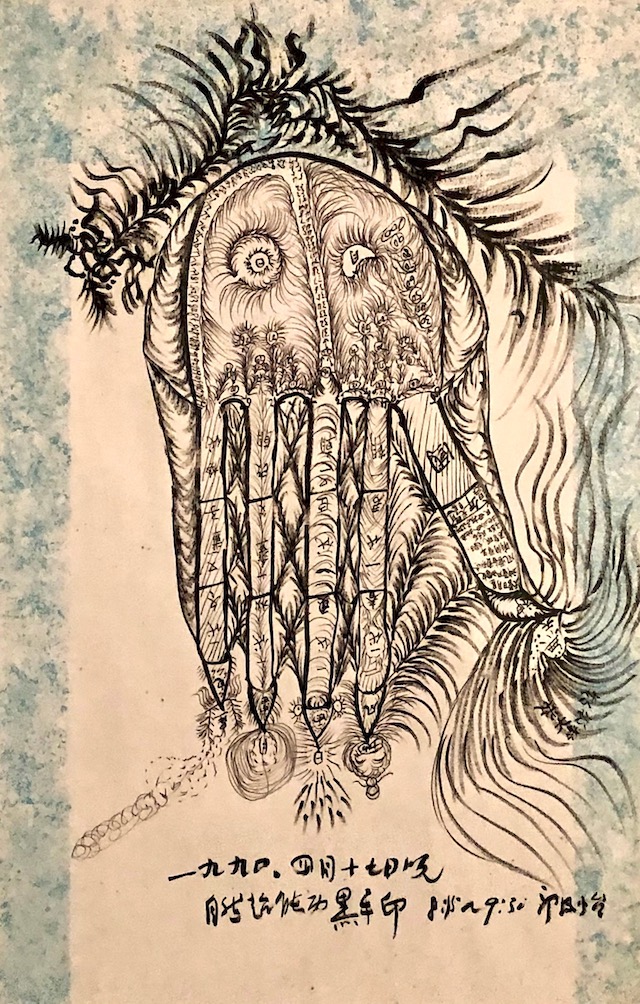 Born in 1942 in central China, Guo Fengyi, a former factory worker and mother of four, started to create art in her late forties. To ease her debilitating arthritis, she had begun practicing qi-gong, an ancient Asian mind-body-spirit form of meditation. In 1989, she started to experience visions, which she went on to translate into vivid, mesmerizing drawings on a range of materials — from the backs of calendar pages to rice paper scrolls. By the time of her death in 2010, she had created over 500 artworks.
Shortly before the world, as we knew it, shuttered, I visited her solo exhibition, Guo Fengyi: To See from a Distance, at The Drawing Center in Soho. Organized by Rosario Güiraldes, Assistant Curator, and Laura Hoptman, Executive Director, it features over 30 of Guo Fengyi's works — all created in a heightened state of consciousness. Featured above is "Natural Superpower Black Mudra," fashioned in 1990 with ink on rice paper that was mounted onto a cloth.  Several more images from the artist's first major institutional presentation in the United States follow:
The Grave of Lao Jun, 1990, Color ink on glazed printing paper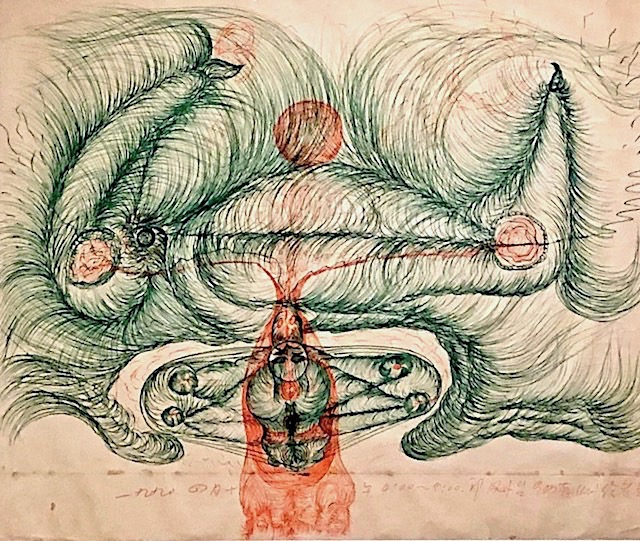 Ear, 1990, Color ink on calendar paper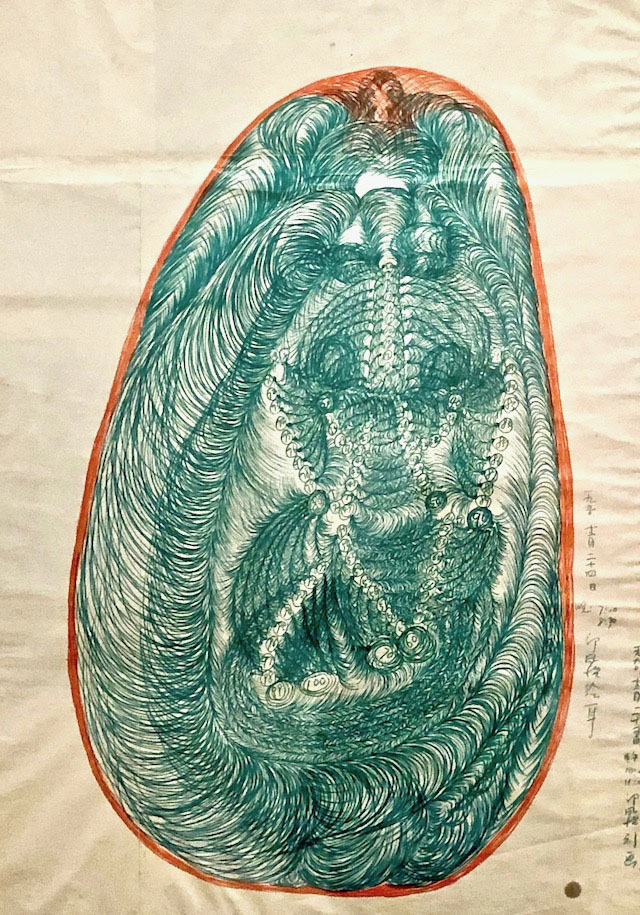 Organization Diagram of Human Numeric, 2006, Color ink on blueprint paper
Four Diagrams of the Divination Procedures of Zhu Xi's The Basics of I Ching, 1990, Color ink on rice paper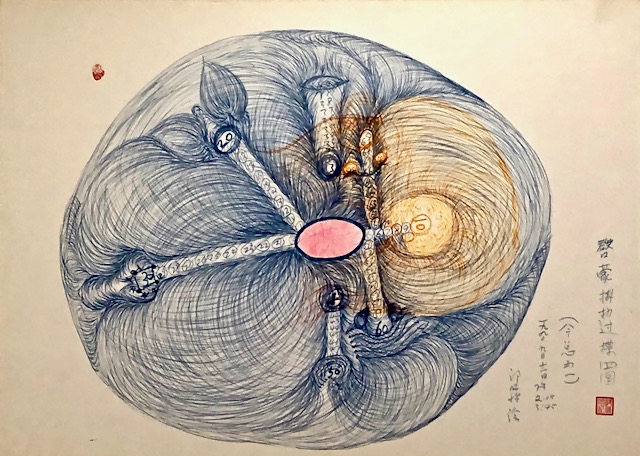 You can view a selection of images from this exhibit, along with a video, Introduction to Guo Fengyi, on The Drawing Center Digital Guide, part of the free Bloomberg Connects app that you can download from your mobile phone.
Photos of images by Lois Stavsky