Currently on view at the American Folk Art Museum at 2 Lincoln Square in Manhattan is Vestiges & Verse: Notes from the Newfangled Epic, an exhibit of over 250 works by 21 self-taught artists. While several of these artists are well-known and have been widely exhibited, others have only been recently discovered. And they all have stories to tell. Pictured above is a magnified close-up from a diary page fashioned in text by UK-based artist Carlo Keshishian, who created the first of his diary drawings — totaling 3,945 words — in 2010. His use of this style is deliberate, as he does not want wish to share his personal reflections with anyone. It is also therapeutic. Several more images from this intriguing exhibit follow:
The late Richard Saholt — who battled schizophernia and post traumatic stress — "Untitled," Magazine and newspaper clippings collaged on cardboard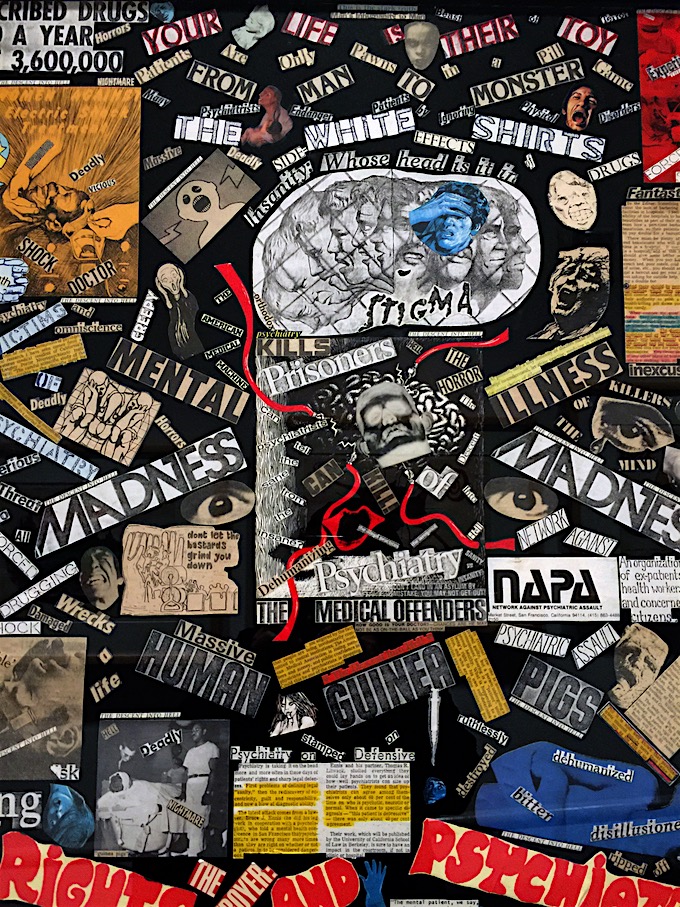 The late German artist Ariane Bergrichter — who fought her demons through drawing, writing and creating collages based on scenes she saw while wondering the streets of downtown Brussels — "Untitled," Ballpoint pen, felt pen and colored pencils on glued assembled paper sheets, 1989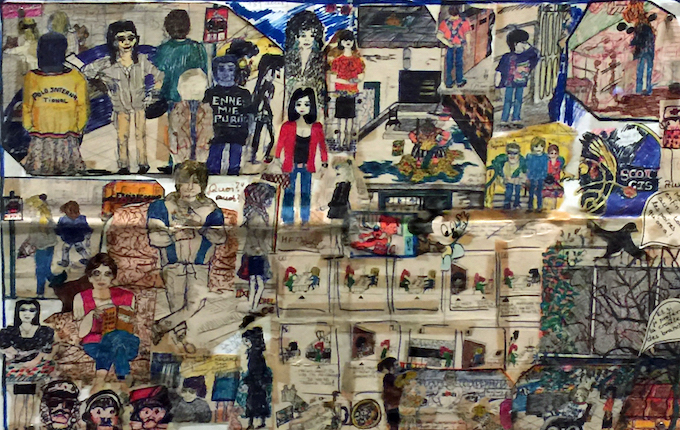 New Zealand-based Susan Te Kahurangi King— who had lost the abilibty to speak by age eight, but has created hundreds of original comic-inspired drawings — "Untitled," Pencil and colored pencil on paper, c. 1965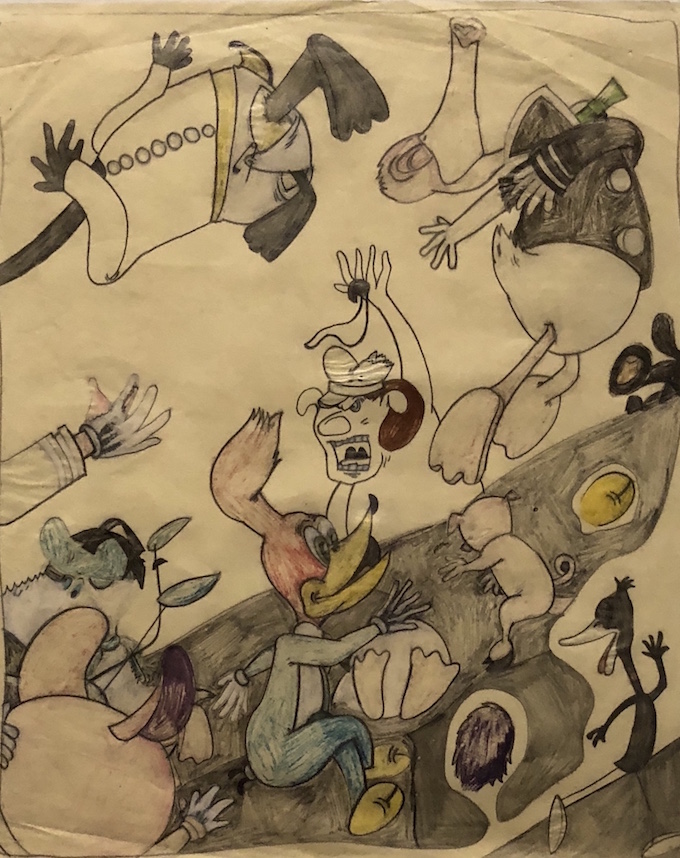 The legendary reclusive, prolific American artist and writer Henry Darger — "I see Glandellians, if they come here I'll…We will slam them with our wings," Watercolor, pencil, carbon tracing and collage on pieced paper, close-up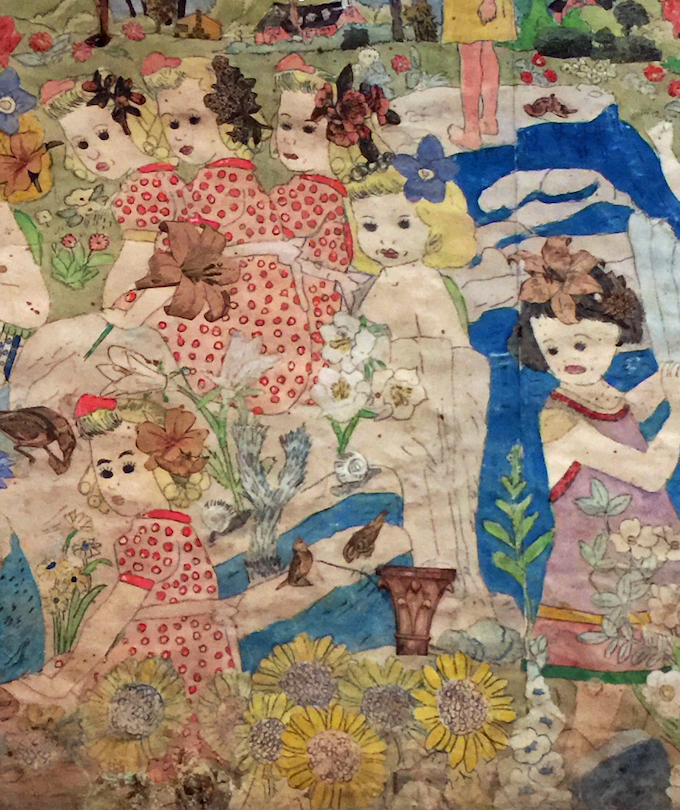 The late Spanish artist Josep Baque — who created 1500 fictitious creatures that he bound in nine different categories — selection from 454-page manuscript, ink on paper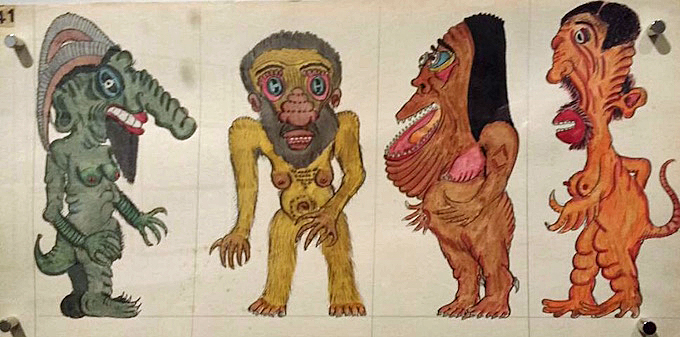 Vestiges & Verse: Notes from the Newfangled Epic continues through May 27th at the American Folk Art Museum. Admission is free.
Photo credits: 1-5 Lois Stavsky; 6 Bonnie Astor