While visiting the YOHO studio of the wondrously creative self-taught artist, Michael Cuomo, I had the opportunity to pose a few questions to him about his recent body of expressive abstracts.
This particular body of work — imbued with colorful, dreamlike imagery — is quite a departure from the amazing masks and figures you construct from found materials and, also, from your many black and white abstract illustrations. What spurred you in this direction?
I felt a need for change and for color. I'm also interested in working in different mediums.
How do you go about choosing your colors? 
I choose colors that I feel at the moment. They serve as a catalyst to the piece. My color palettes are constantly changing, and I find ways to use the colors with each other differently.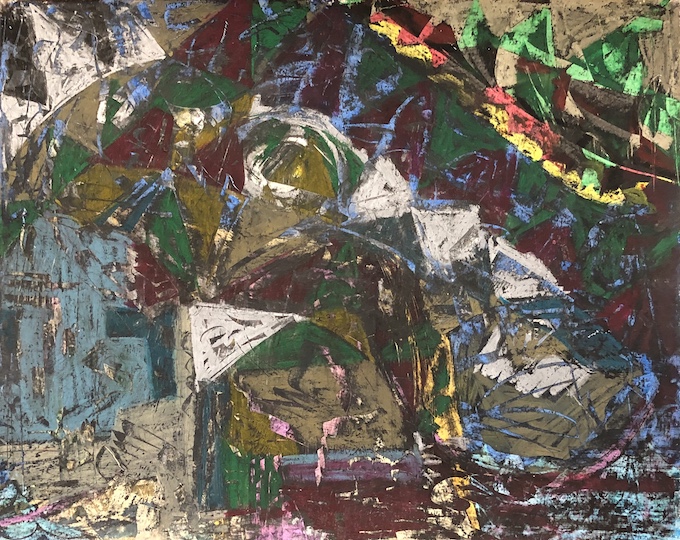 Do you work from a sketch?
No. I have no primary sketch or preconception. Everything is done spontaneously.
How do you know when a piece is completed?
When it has said enough.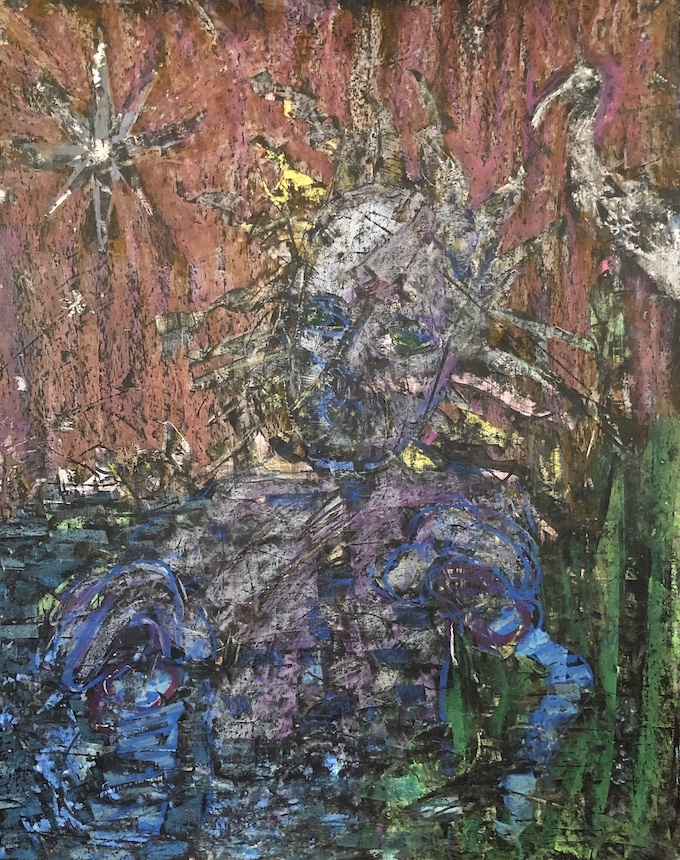 What do you want your viewers to walk away with?
I want them to be open to alternative realities.
About how many of these expressive abstract artworks have you created?
About 20. I feel now that it's time to move on.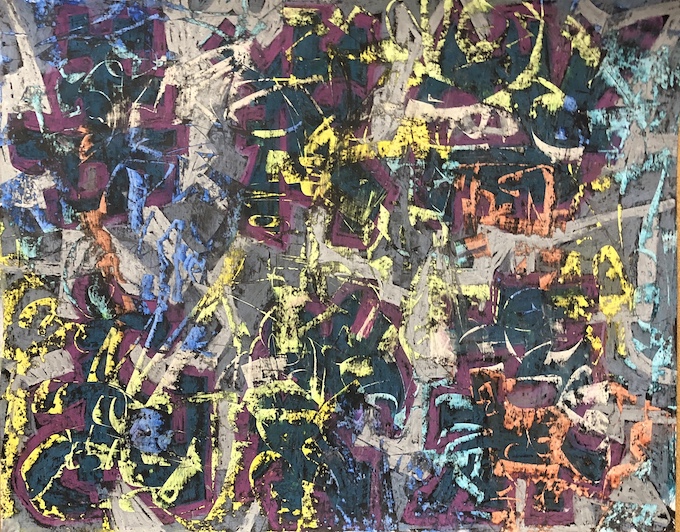 And do you have any favorites?
My favorites change all the time.
What's ahead?
I'm working on some new designs with oil paints instead of oil pastels. Each one from this series was fashioned with oil pastel and Indian ink.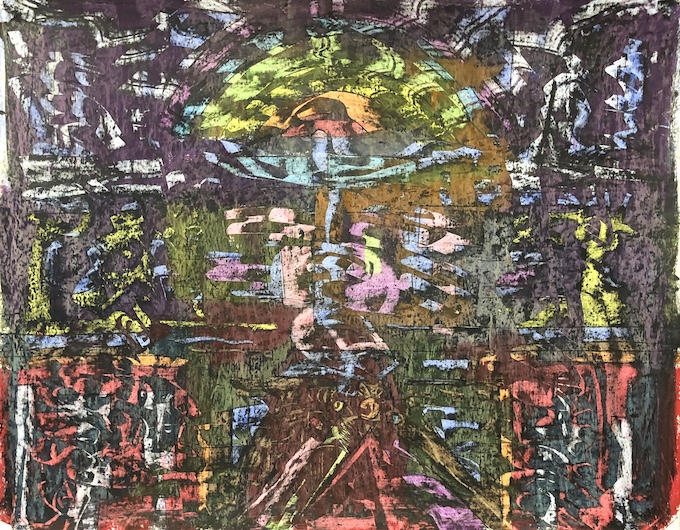 Note: You can find out a bit about Michael here, and view some more of his abstract paintings on Bristol paper here. You can, also, follow him on Instagram here.
Interview conducted and edited by Lois Stavsky; photos of images by Lois Stavsky