Working primarily with a huge range of discarded objects — from scraps of found wood to abandoned doors — the late self-taught Southern artist Purvis Young created an extraordinary body of work reflecting both the African-American experience and the universal one.
During a three-year stint in prison as a teen, Young discovered his passion for drawing. And soon after his release, he became consumed with finding cast-off materials on the streets and transforming them into art. Many of the artworks he fashioned and assembled made their way into a neighboring alley in his Overtown, Miami neighborhood — where they were often "adopted" by passersby, and eventually sought by art collectors.
Within the past year, Young's work has been exhibited In several prestigious shows — including History Refused to Die at the Metropolitan Museum and Vernacular Voices at the Ogden Museum of Southern Art.  Here in New York City, Purvis Young's art has been on view these past few weeks in solo exhibitions at both Salon 94 Freemans and James Fuentes. Pictured above is a work created by the artist in 1995 with paint on wood, as seen at James Fuentes. Several more images from the two concurrent exhibits follow:
Untitiled, c. 1990's, paint on wood with artist's frame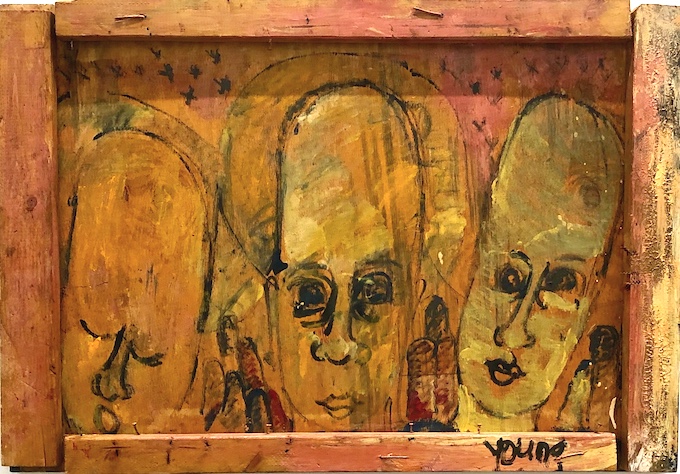 Untitled, c. late 70's, Paint on fiberboard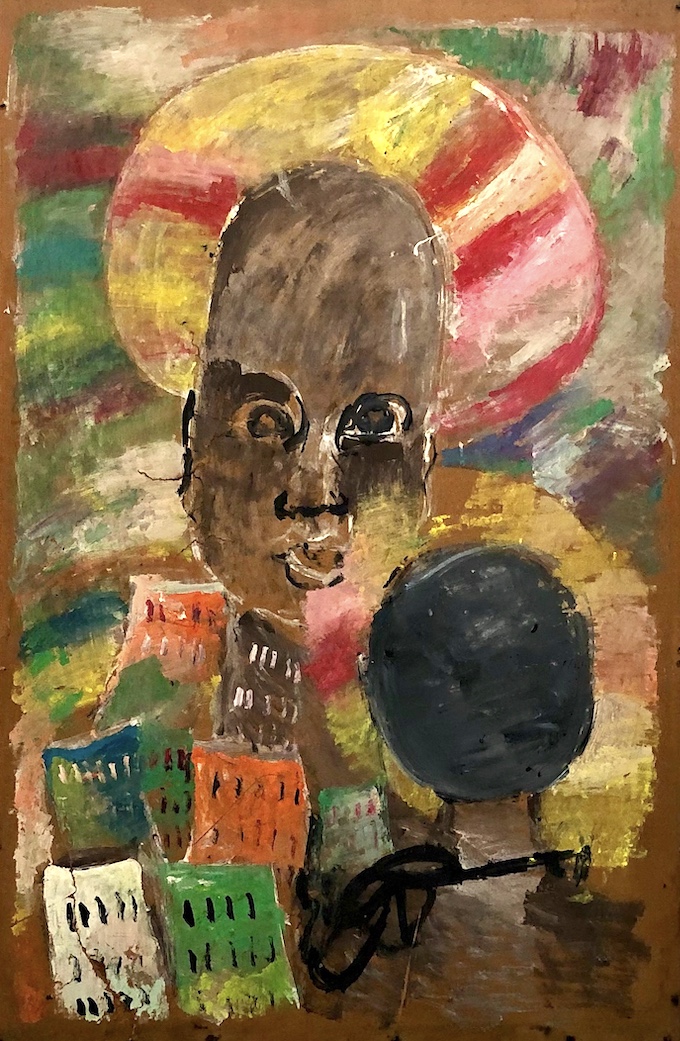 Confusin' City, 1990. Mixed media, assemblage, cardboard, paper envelope, paint and wood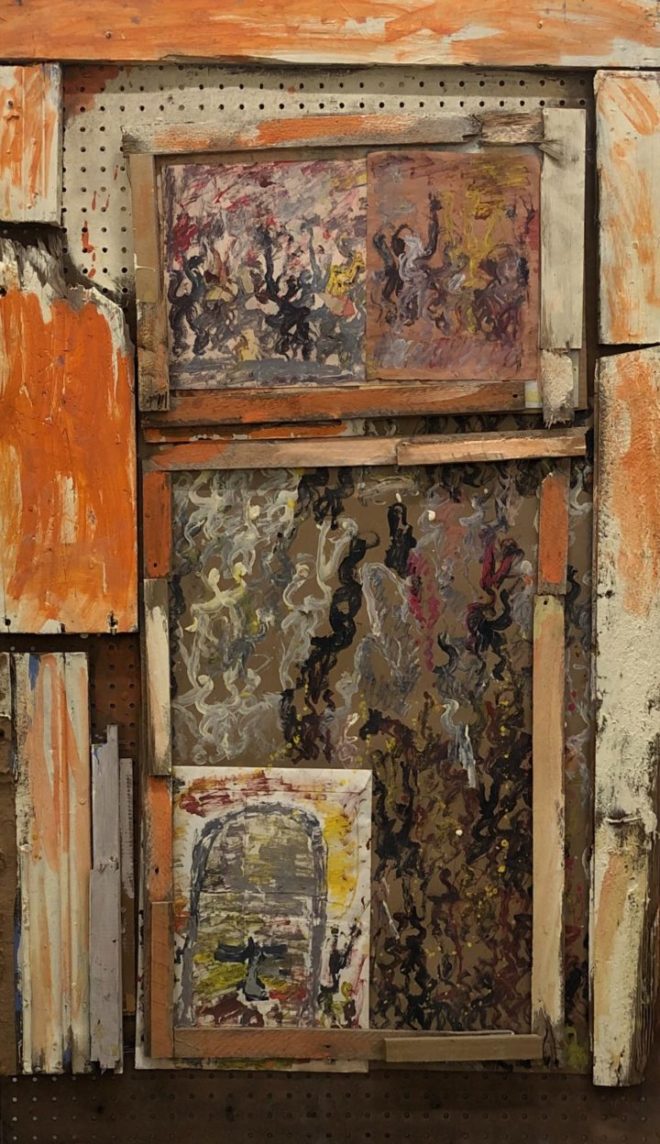 Untitled, 1994, Paint on linen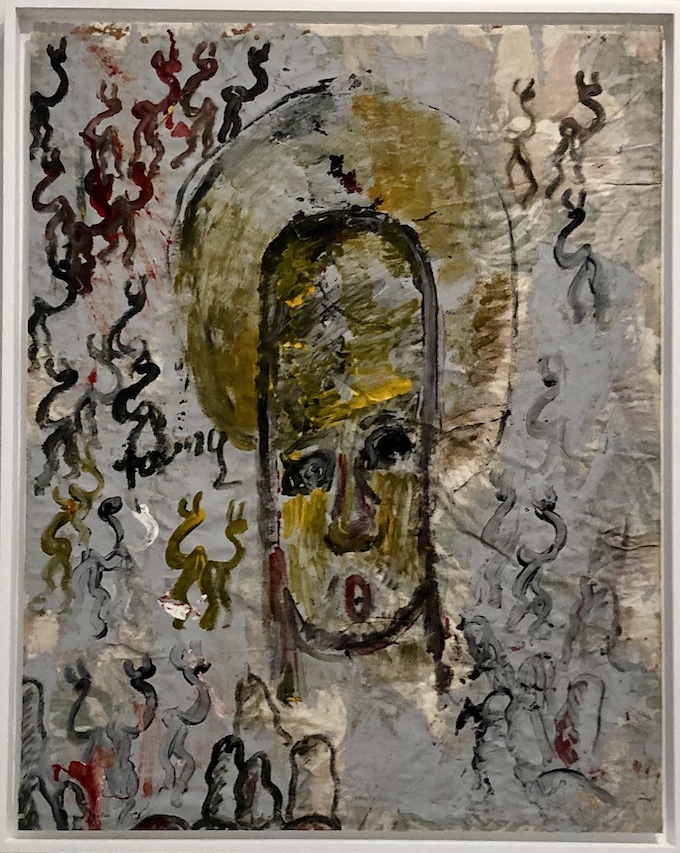 The concurrent exhibits continue at James Fuentes Gallery, 55 Delancey Street, 10-6pm through Sunday, March 24 and at Salon 94,1 Freeman Alley, 11-6pm through Saturday. Featured, too, at Salon 94 are several art books assembled by Purvis Young from books discarded by the Miami Public Library. Featuring his distinctly alluring expressionist aesthetic, they are a treasure.
Photos by Lois Stavsky