Showcasing an eclectic range of works reflecting the experiences and perspectives of living with mental illness, Inside/Outside remains on view at Plaxall Gallery in Long Island City through April 7. Curated by Nancy Bruno, the provocative, forceful exhibition was organized in partnership with Fountain House Gallery and the Flushing Interfaith Council. Featured above is Sisters, oil on linen, by the noted Brooklyn-based Italian artist Fulvia Zambon. Several more images from Inside/Outside follow:
Jackson Heights-based multidisciplinary artist Issa Ibrahim, Shazam…I'm Cured, Oil and glitter on canvas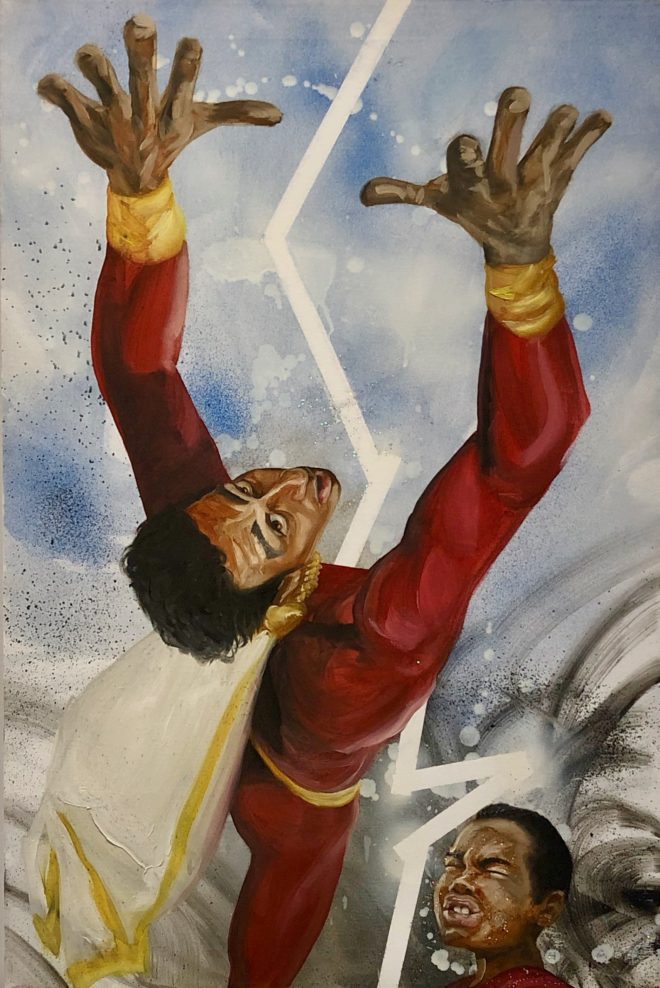 LIC-Artists Sharon Taylor, Darker Days, Oil on board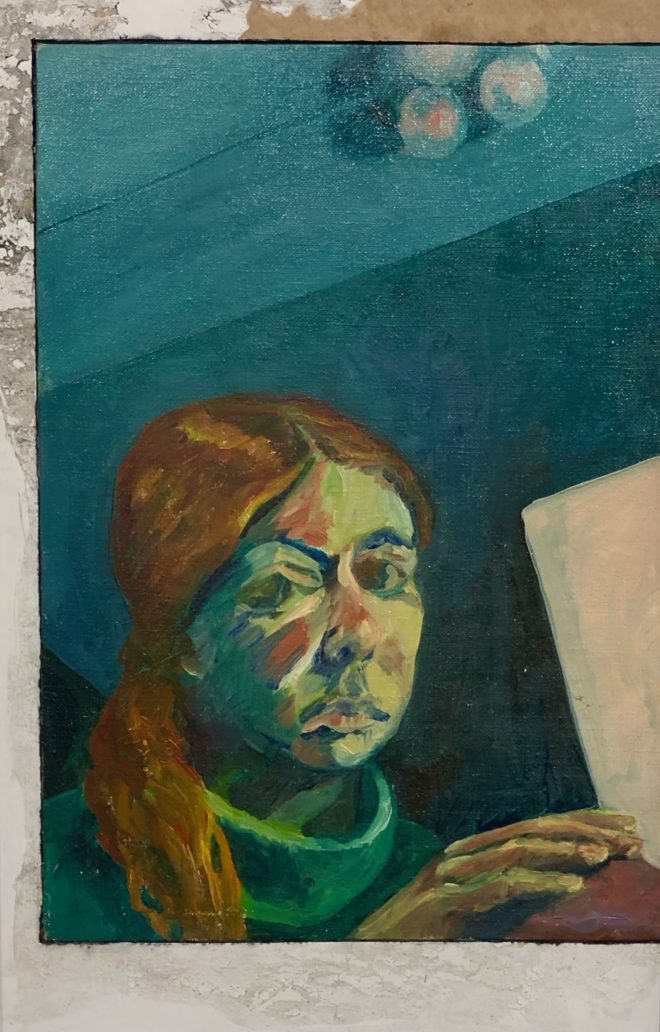 NYC-based sculptor Jerry Atkins, Thumb Suckers, Cast bronze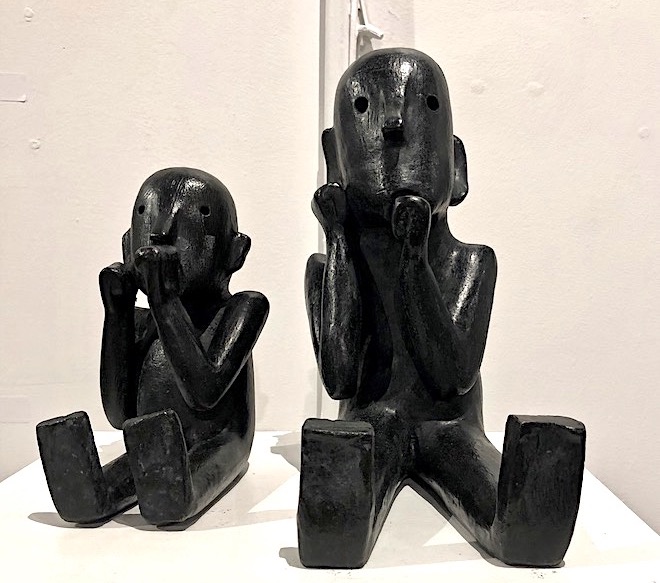 Pennsylvania-based painterJames Kane, Water-bearer, oil on canvas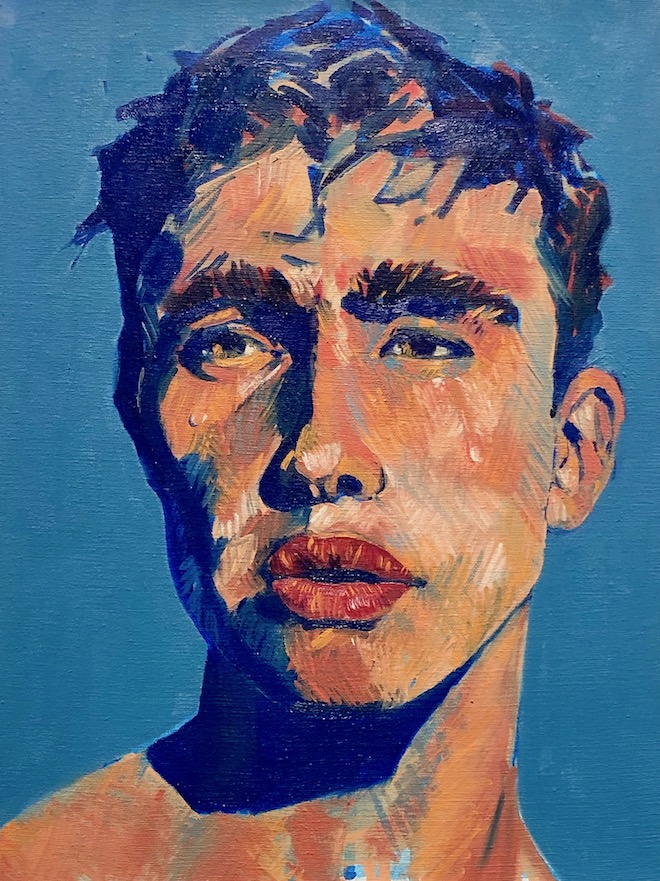 Fountain House Gallery artists Angela Rogers (L) Alien Wall of Sadness, Wax pastels and markers on pamphlets & Ella Veres R), Sunshine, Collagraph print; Windows to Light, Acrylic and Verdi Gris of Memory, Acrylic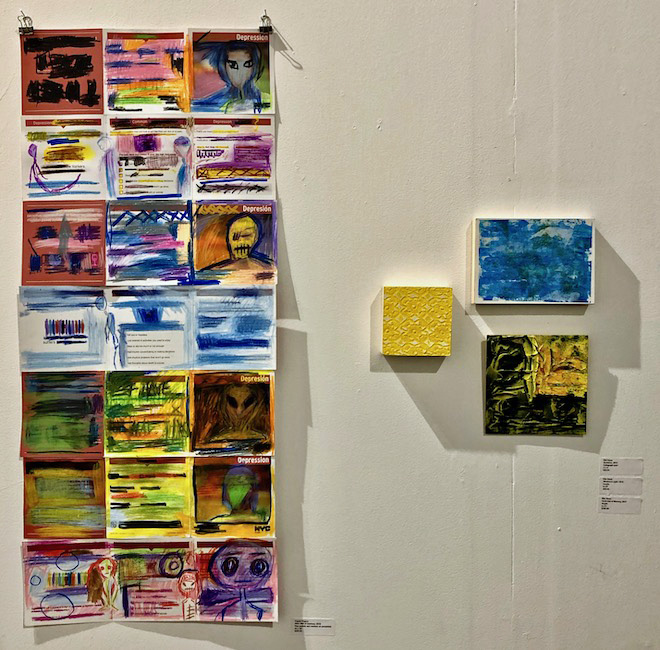 Located at 5-25 46th Avenue in Long Island City, the gallery is open on Thursdays from, 6-10pm and on the weekends from 12-5pm.
Photos of images: Lois Stavsky