Born in Paraguay in 1962, the poetically distinct visual artist Feliciano Centurión settled in Argentina, where he became a key figure in Buenos Aires cultural circles in the early 1990's. Identified with both folk art and queer aesthetics, he left a significant body of wondrous art at the time of his death from AIDS-related complications in 1996. On view at the Americas Society through this Friday is the first solo exhibition of his work — as it continues to garner admiration and attention — outside of Latin America.
The image featured above, Florece (Flourishes), was fashioned with embroidery and thread on natural and synthetic fibers. It is one of many of Feliciano Centurión's artworks generally associated with women's aesthetics. Several more images — all created between 1990 and 1995 — on view at the Americas Society follow:
Tigres (Tigers), Acrylic on blanket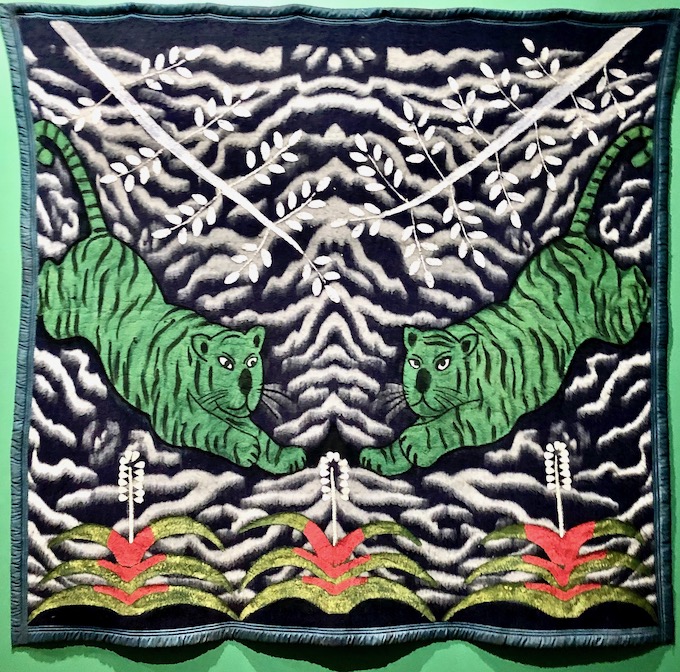 Lagartijas (Lizards), Acrylic on blanket — one of the many images of subtropical animals painted onto blankets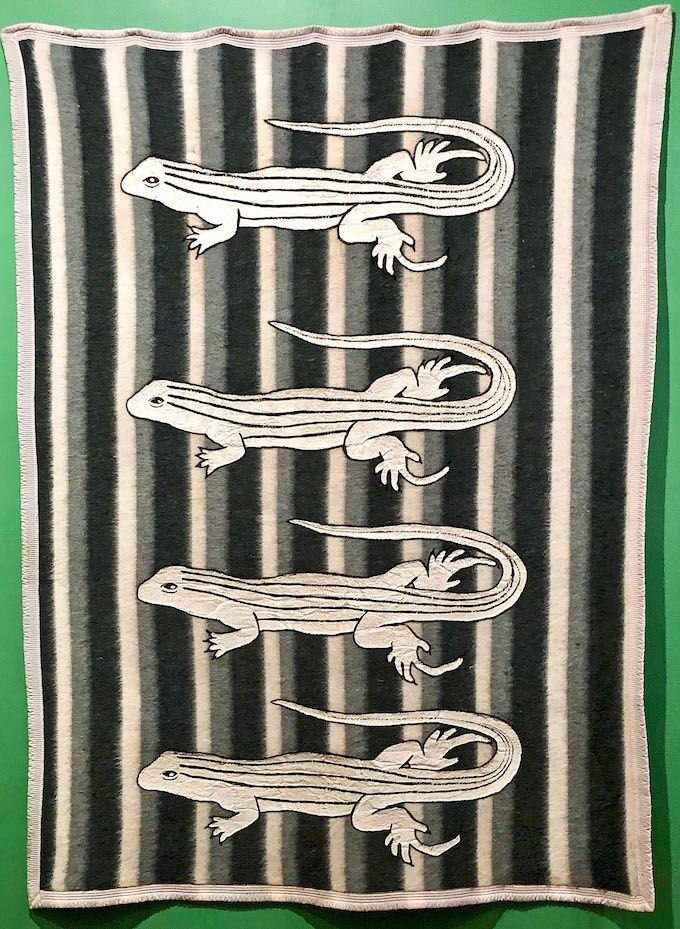 Surubí, 1972, Acrylic and enamel on blanket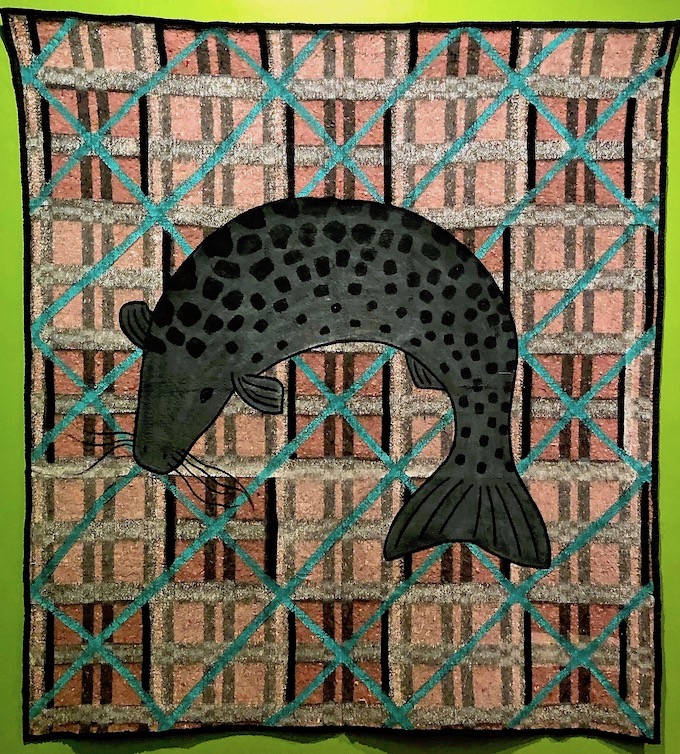 Estrella del Mar (Seastar), Embroidery on blanket and acrylic paint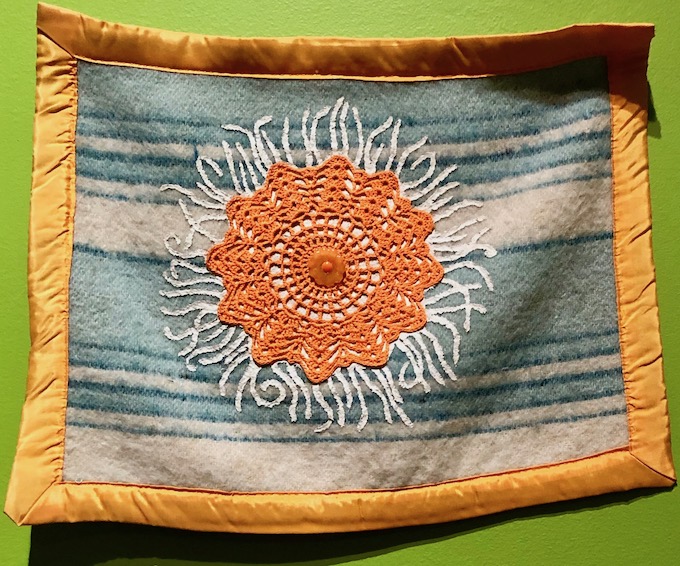 Medusas (Jellyfish), Acrylic and crochet on blanket (L.); Pulpo Violeta (Purple Octopus), Acrylic on blanket and a selection of plastic toys with crochet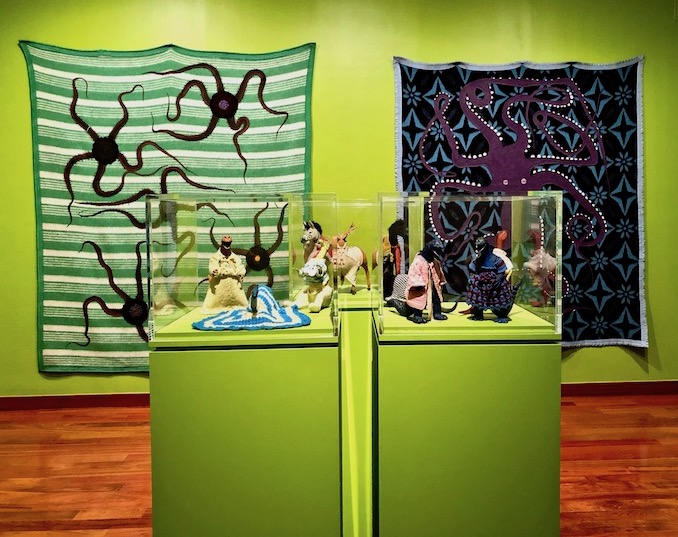 And on a somber note fashioned one year before the artist's death:
Soy Alma en Pena (I Am a Soul in Pain), Embroidery on fabric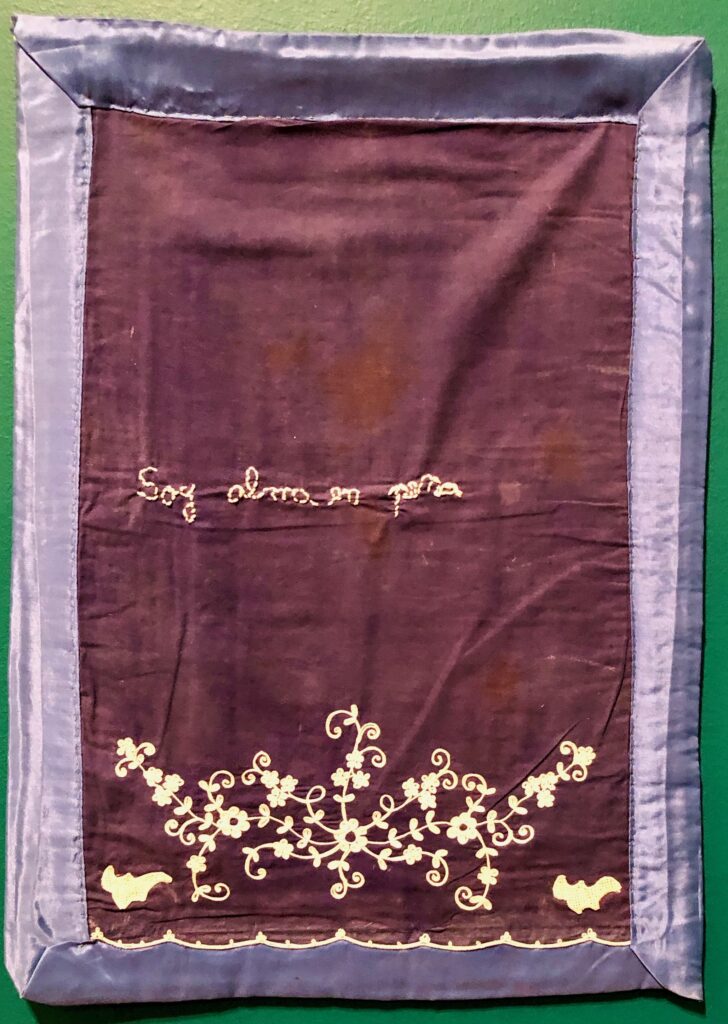 Curated by Gabriel Pérez-Barreiro, the exhibition continues at the Visual Arts Gallery of the Americas Society, 680 Park Avenue, through this week. You can book a time slot here for a visit Wednesday through Friday, 12 to 6 pm.
Photos of images by Lois Stavsky