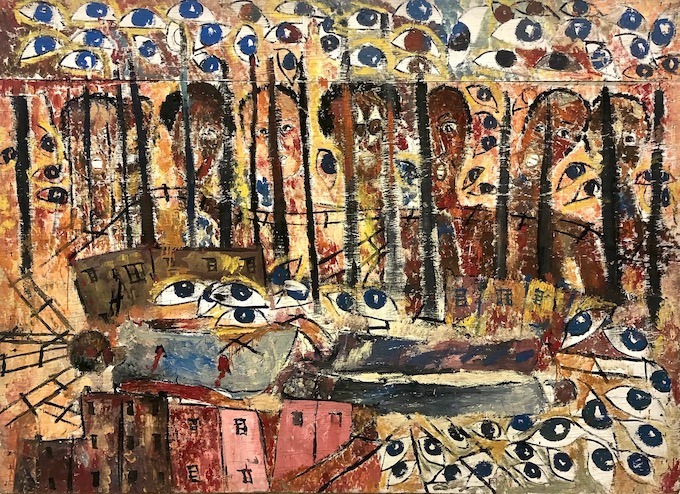 The late self-taught artist Purvis Young began creating art in his largely African-American Miami neighborhood of Overtown in the 1960's. Working with discarded materials he found on the streets and in abandoned buildings, he forged a riveting, seductive array of mixed-media works reflecting his particular sensibility and his community's circumstances.
Currently on view at James Fuentes Gallery on the Lower East Side is a selection of artworks — fusing the spiritual and political, while suggesting yearning, struggle, prayer and acceptance.
In the untitled mixed-media work featured above the floating eyes likely represent the artist's — and perhaps the world's — guardians. Several more images on exhibit at James Fuentes Gallery follow:
Untitled, 1974, Oil on wood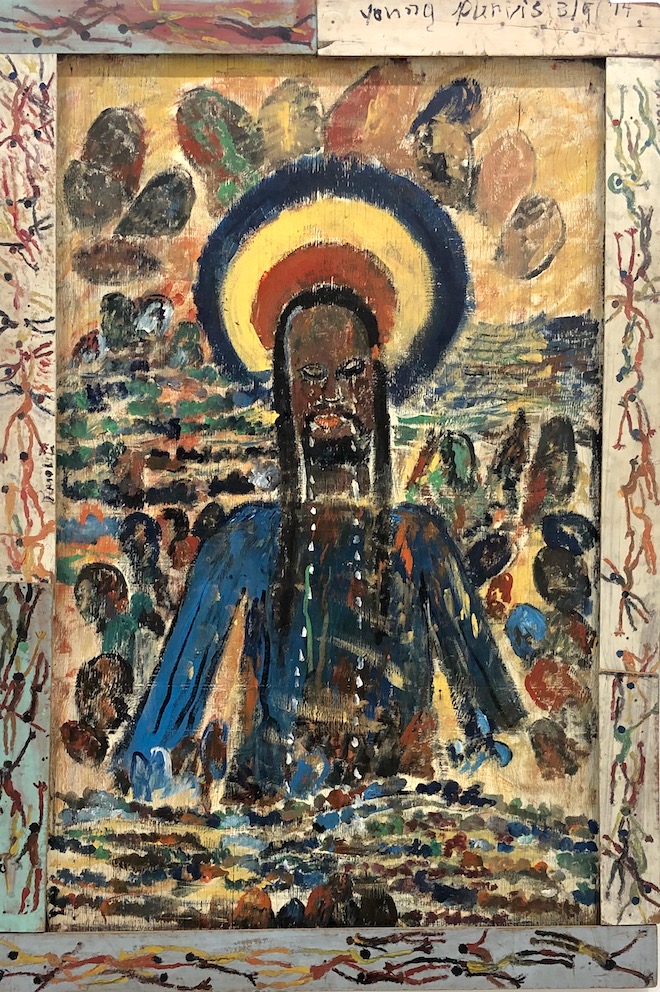 Untitled, 1973, Paint on wood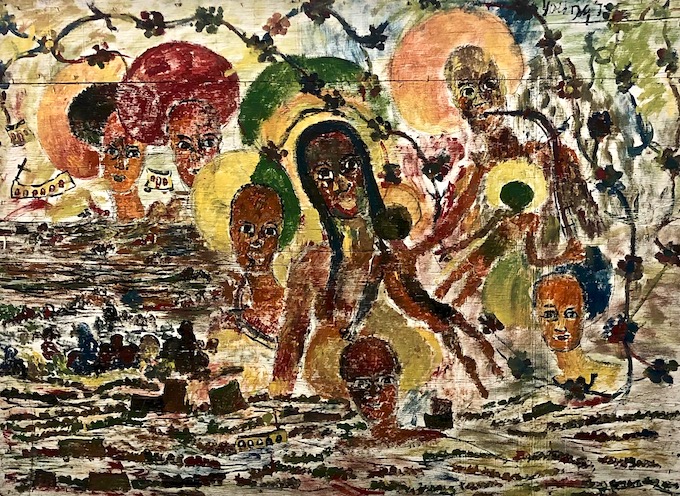 Untitled, 1989, House paint on plywood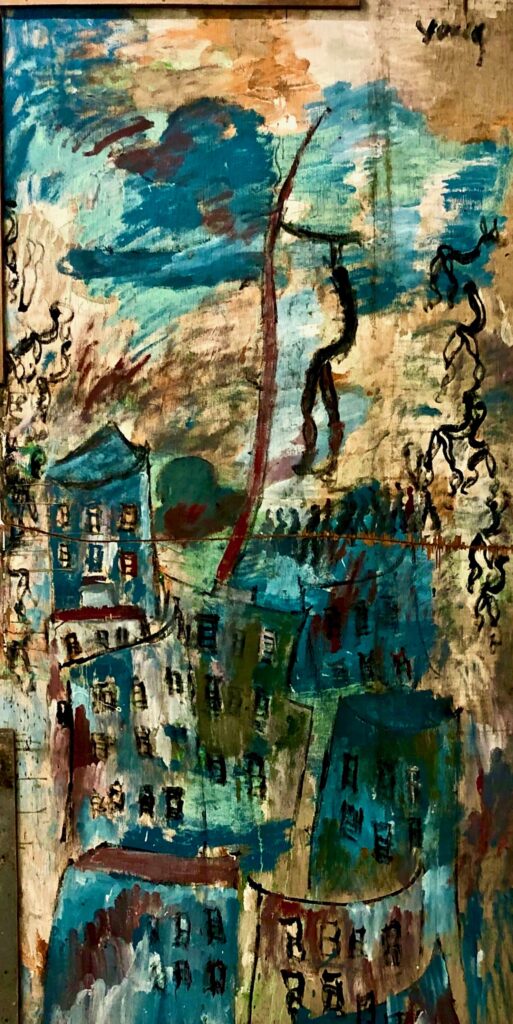 Untitled, 1992, Acrylic and house paint on wood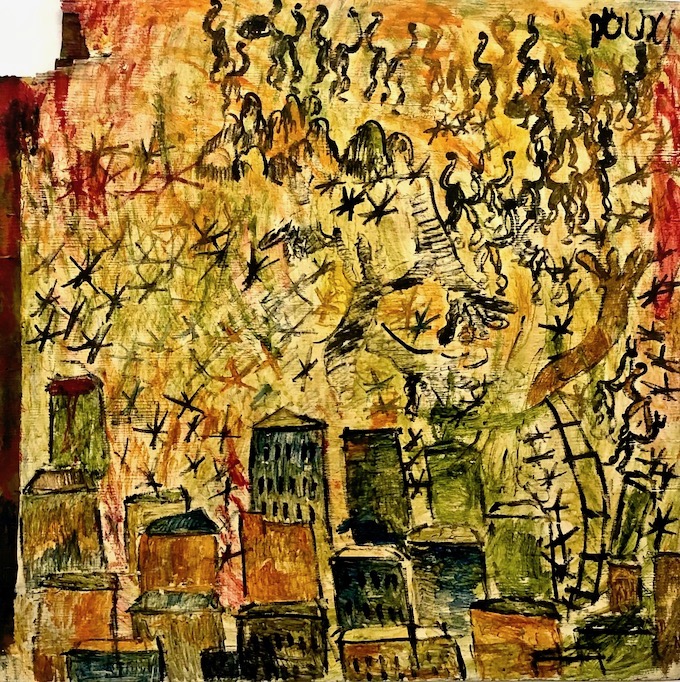 Untitled, 1974, Paint on wood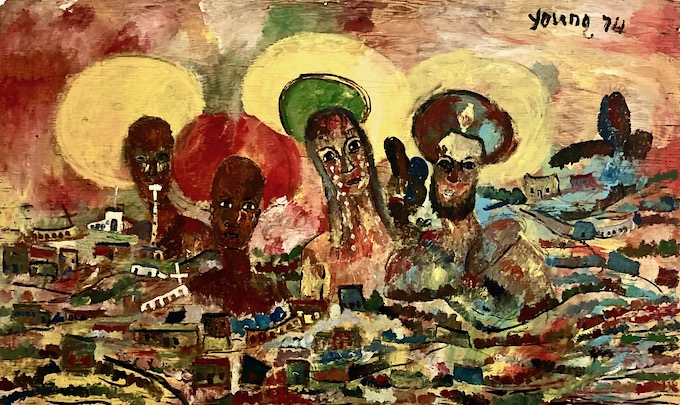 The exhibition continues at James Fuentes Gallery, 55 Delancey Street , through December 6. It is open Tuesday–Sunday, 10am–6pm.
Photos of images: Lois Stavsky