On view at the Metropolitan Museum of Art through September 23 is History Refused to Die: Highlights from the Souls Grown Deep Foundation Gift, a rich and varied collection of 30 paintings, sculptures, drawings and quilts by contemporary self-taught African American artists. Pictured above is Locked up Their Minds — fashioned iwith commercial paint on plywood in 1972 — by the late Missouri native Purvis Young. Several more works on view in this historic group exhibition follow:
Alabama native Lonnie Holley, African Mask, Repurposed automobile tires, welder's mask, electrical outlets, electrical cord, door lock and lace fabric, 2003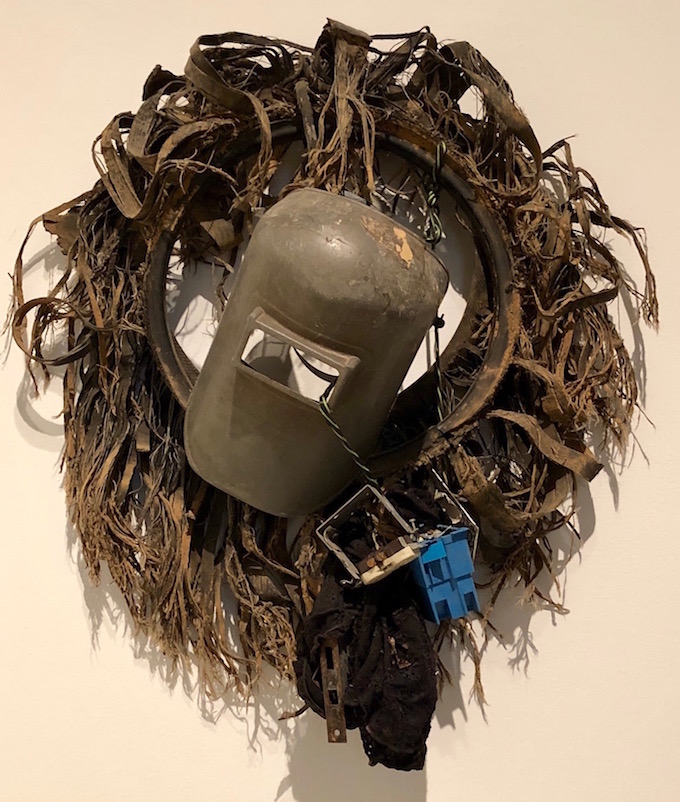 The late Alabama native Lucy T. Pettway, Housetop and Bricklayer with Bars quilt, Cotton and acetate, ca. 1955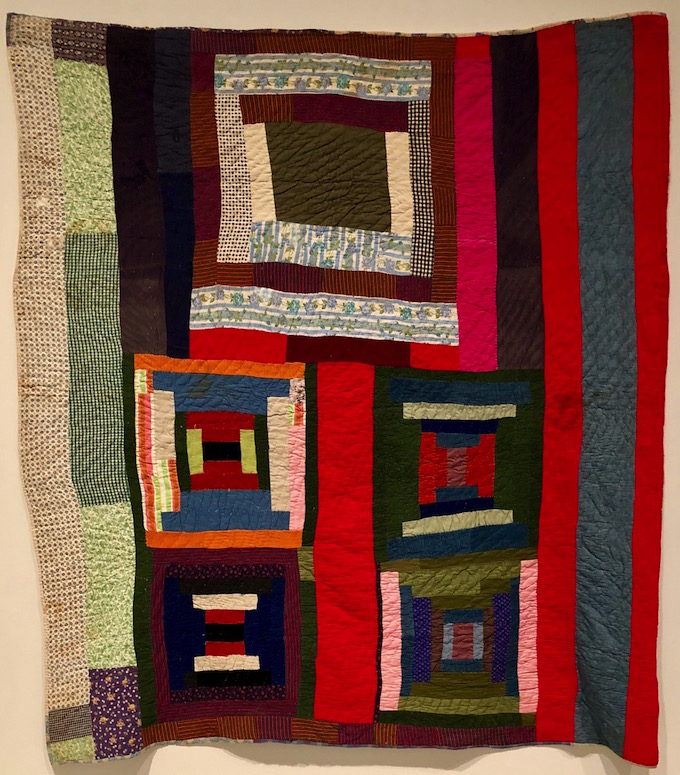 Alabama native Loretta Pettway, Medallion quilt, Cotton and rayon acetate blend, ca. 1960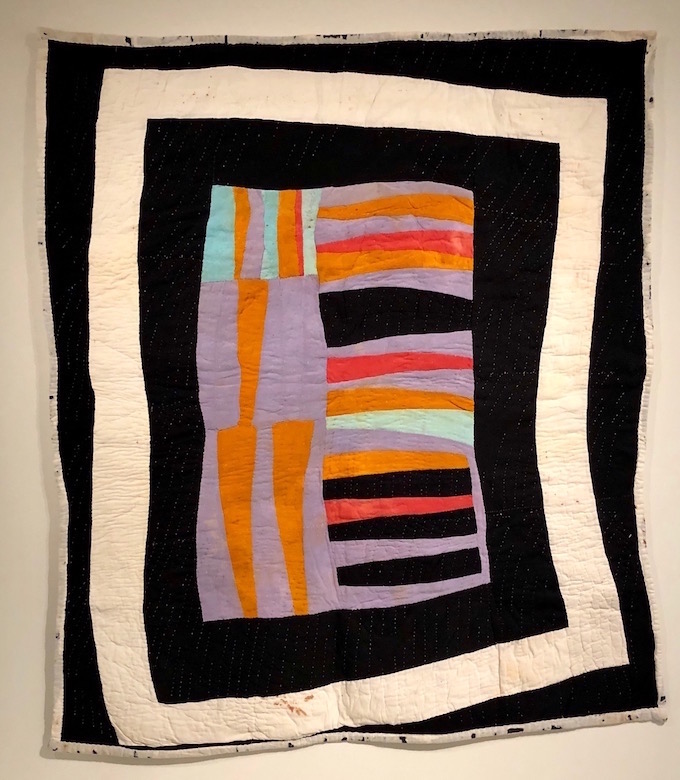 The late Alabama native Ronald Lockett, The Enemy Amongst Us, Commercial paint, pine needles, metal and nails on plywood, 1995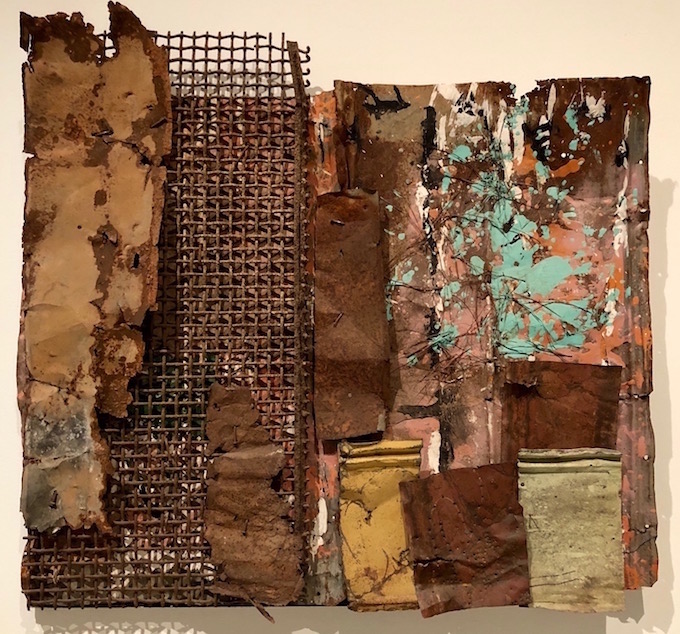 The late Alabama native, Thornton Dial, Powder Plant, Sheet metal, sawdust, commercial paint and adhesive on wood, 2013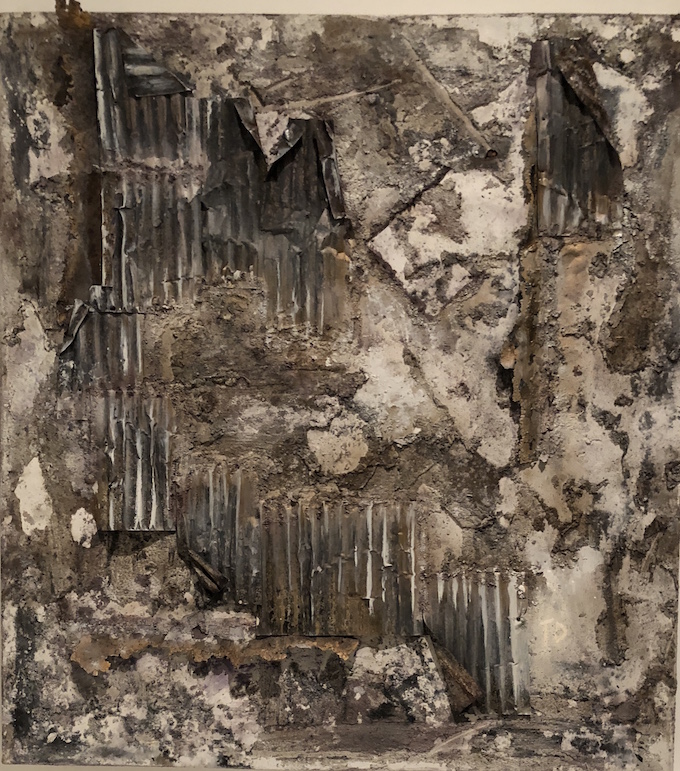 Also by Thornton Dial,, History Refused to Die, Okra stalks and roots, clothing, collaged drawings, tin, wire, steel, Masonite, steel chain, enamel and spray paint, 2004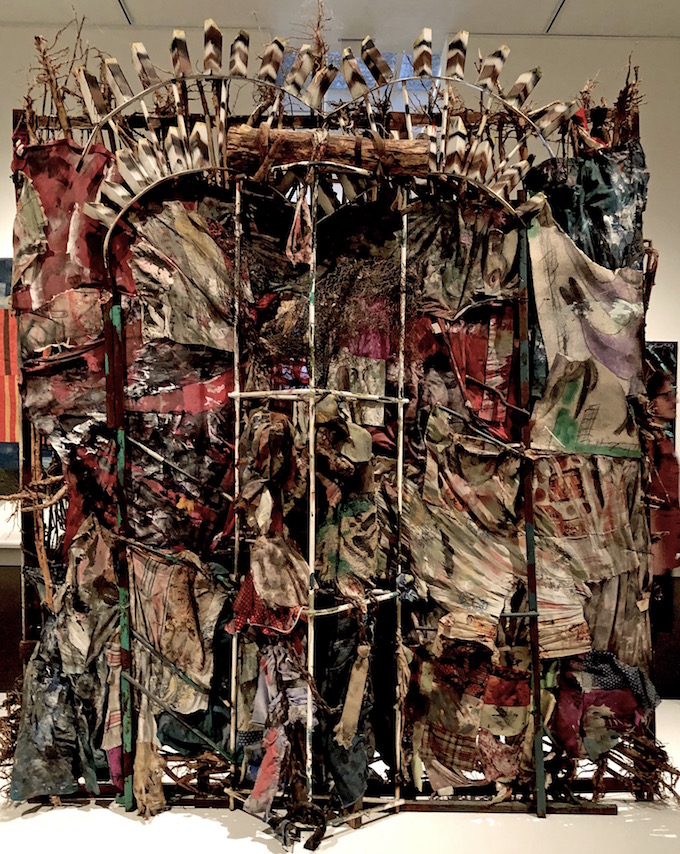 The exhibition can be viewed through next Sunday, September 23, at the Met Fifth Avenue, Gallery 918-919, Lila Acheson Wallace Wing.
Photos of artworks by Lois Stavsky