Eddie Owens Martin aka St. EOM, the late Southern self-taught visionary artist, worked for 30 years transforming several acres of land in Pasaquan, Marin County, Georgia into a fantastical, boldly-hued alternative universe. Largely earning his living as a fortune-teller, he fashioned a personal temple from concrete, metal, wood and paint. On this wildly inventive site, he staged bizarre, ritualistic performances while dressed in outrageous costumes.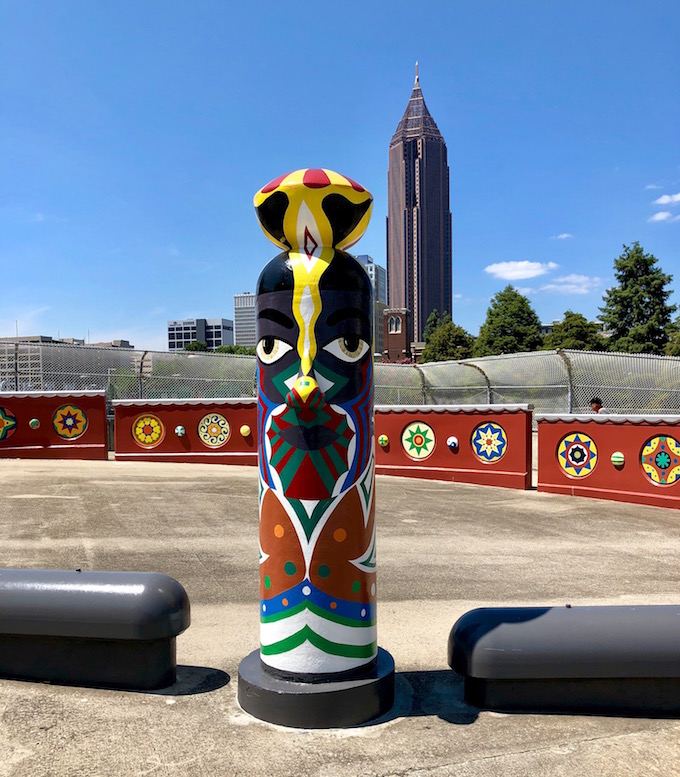 "I built this place to have something to identify with. Here I can be in my own world, with my temples and designs and the spirit of God. I can have my own spirits and my own thoughts," he explained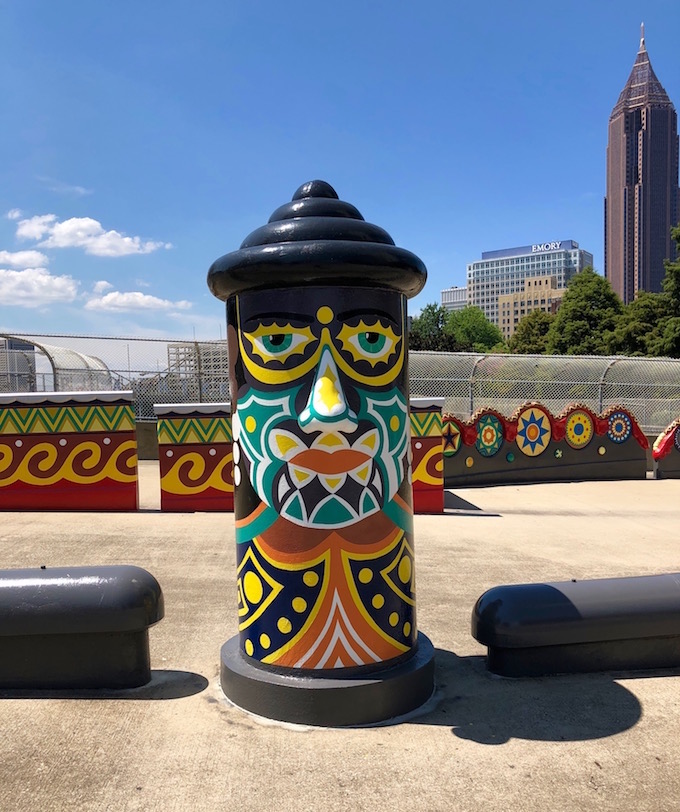 A glimpse into the late artist's folksy outsider aesthetic can be viewed in Atlanta's newly renovated Folk Art Park where seven totems stand honoring St. EOM's homestead, Pasaquan. Featured here are four captured on our recent visit to Atlanta.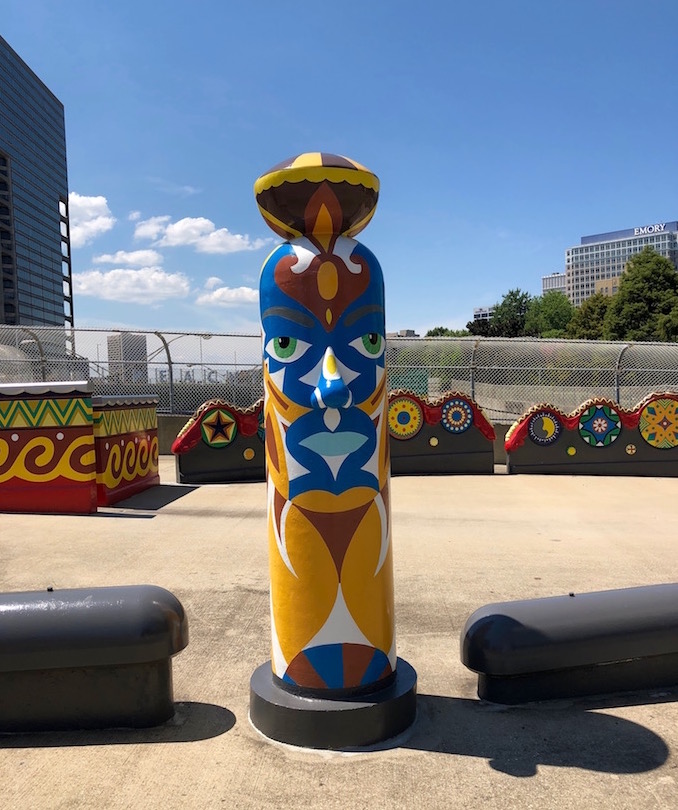 The Folk Art Park is located at the intersections of Piedmont Avenue at Baker Street and Courtland Street at Ralph McGill Boulevard in Atlanta, Georgia.
Photos of artworks by Lois Stavsky