Currently based in Washington DC, self-taught artist Matt Sesow was born in 1966 in rural Nebraska. When he was eight years old, he was struck by the propeller of a landing airplane. As a result of this accident, Matt's left hand was severed.
"My paintings are the emotional response to a traumatic past, the road to healing, and the confidence of finding a new language to express feelings felt but never shared," he explains.
Matt Sesow's paintings have been exhibited in a range of spaces throughout the globe. I recently visited several on view at the American Visionary Art Museum in Baltimore.
Featured above is "Identical Twins." Fashioned with oil and acrylic on canvas in 2016, it was inspired by a photo of twin girls. Several more images of paintings — reflecting the artist's infectious outsider art aesthetic — seen at the AVAM follow:
A Choice, 2016, Oil on canvas
Marine Biologist, Rachel Carson, 2017, Oil and acrylic on watercolor board
Border Crossing with Edward Snowden, 2013, Oil on canvas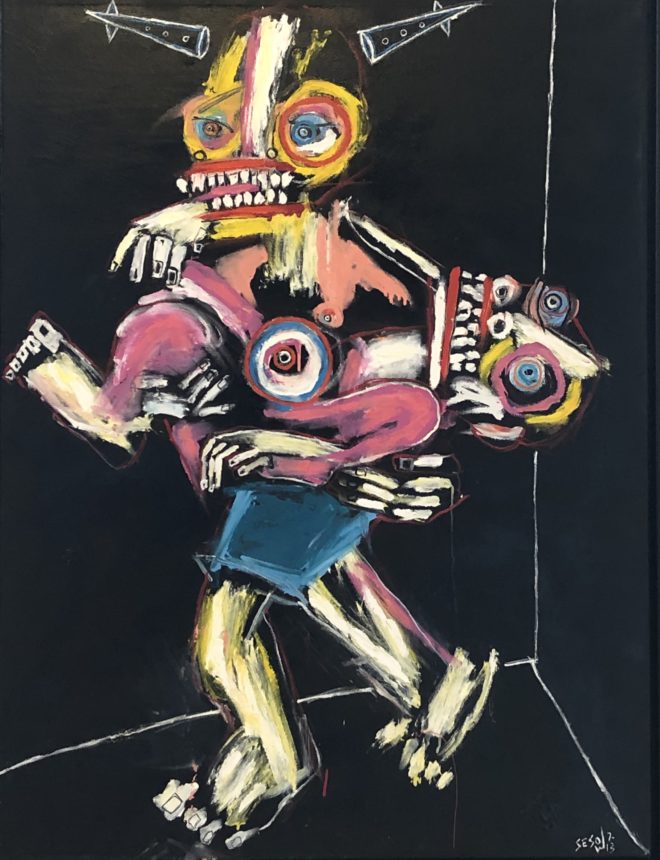 A Simple Game of Spud, 2016, Acrylic and oil on canvas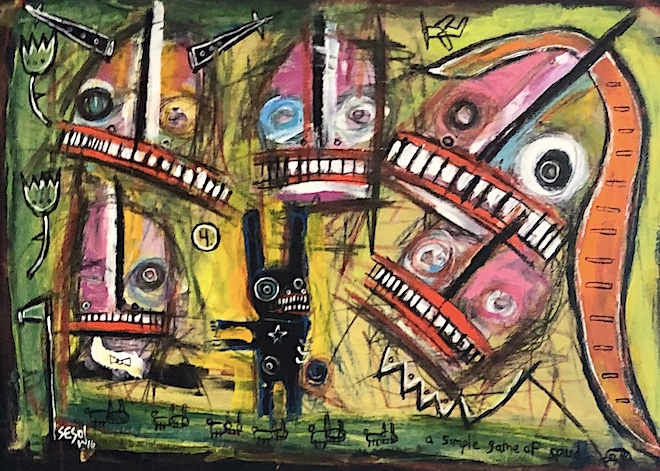 Photos of paintings: Lois Stavsky