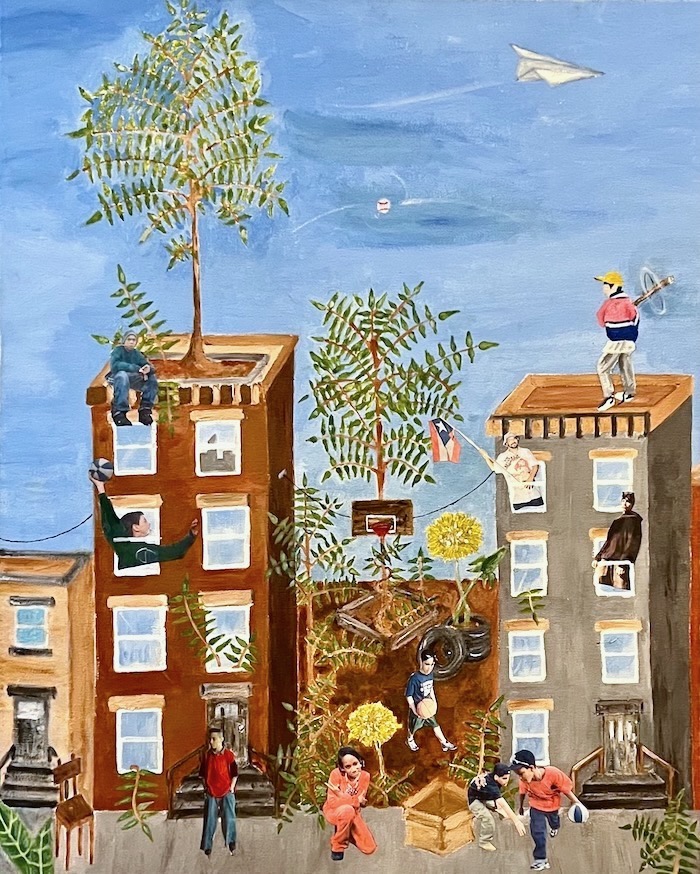 Born and bred in Williamsburg, Brooklyn, self-taught artist Dominic Bielak creates distinctly captivating works on a range of media largely referencing his native neighborhood. A visual ode to its pre-gentrified streets, Bielak's artworks exude an exquisite poignancy.
The following interview with Dominic Bielak was conducted by Atlas Lee Torres:
When did you first start drawing? And what were the circumstances?
I first started drawing when I was five years old. There was a couple– Stephanie and Bea — living down our block in Williamsburg, and they were like our two moms. They took my twin brother and me in like we were their two sons, and they encouraged us to draw. It seemed like a natural thing to do. I suppose it was always in me. And Stephanie and Bea's apartment felt like our safe space to be.
Have you any memories of what you created back then?
We made little books and zines. All handmade.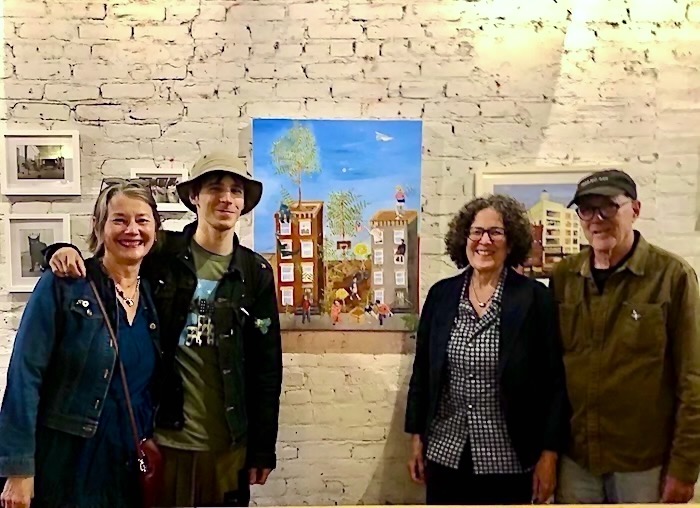 What inspired your subject matter?
My art has always been inspired by my neighborhood. It was going through all kinds of changes when I was growing up. Much of it was abandoned, and we were always exploring it. There were junked cars everywhere, and there was graffiti everywhere.
Have you any favorite artists?
My favorite graffiti artist was Kuma. He was everywhere. And UFO. I used to see his alien character all over the place – before I even knew what graffiti was. I actually have so many favorite artists – and many of them aren't known. Too many to name!
Is there a central or overall theme that ties your work together? It's all about my story – having a home, losing a home and missing a home.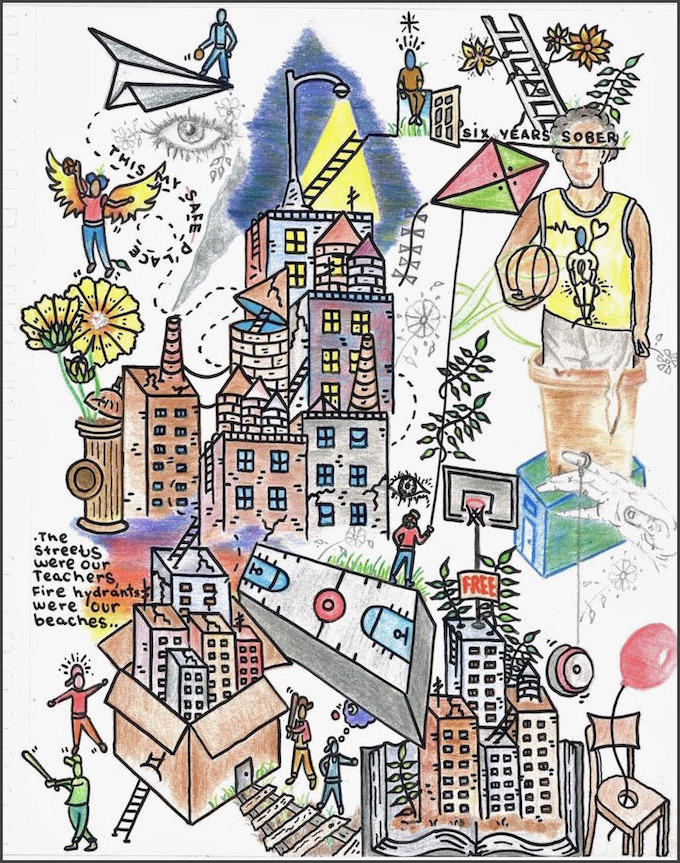 How has your artwork evolved in the past several years?
My studio work continues to move in the direction of fine art, and I work more and more with acrylics.
Are you generally satisfied with your artwork?
Not really. I'm never satisfied. I think a lot of artists aren't! My goal is to eventually feel satisfied with my artwork.
Have you a favorite piece that you've created?
No, I don't have one yet. It's still in my head.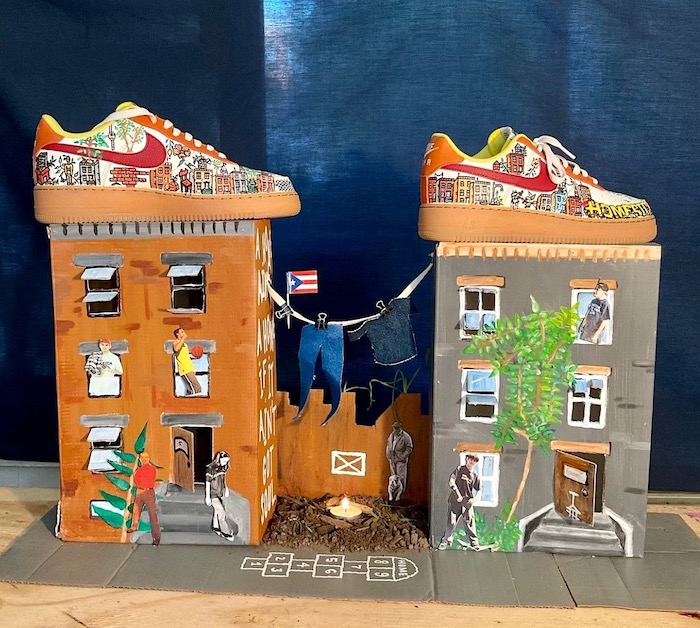 How long do you usually spend on a piece?
Too long! About a month! I'm a perfectionist. But I hate being one! I want to learn how to be looser—like dance with it. It's more fun that way! As I continue to evolve, I'm sure I'll get faster.
What percentage of your time is devoted to art?
About six hours a day, every day. I'm always painting something.
What are some of your other interests?
I love exploring – especially abandoned buildings and trains and tracks. I love biking and I love traveling. I like being sober and staying healthy. I don't want to have to depend on doctors. I like dancing and staying naturally high.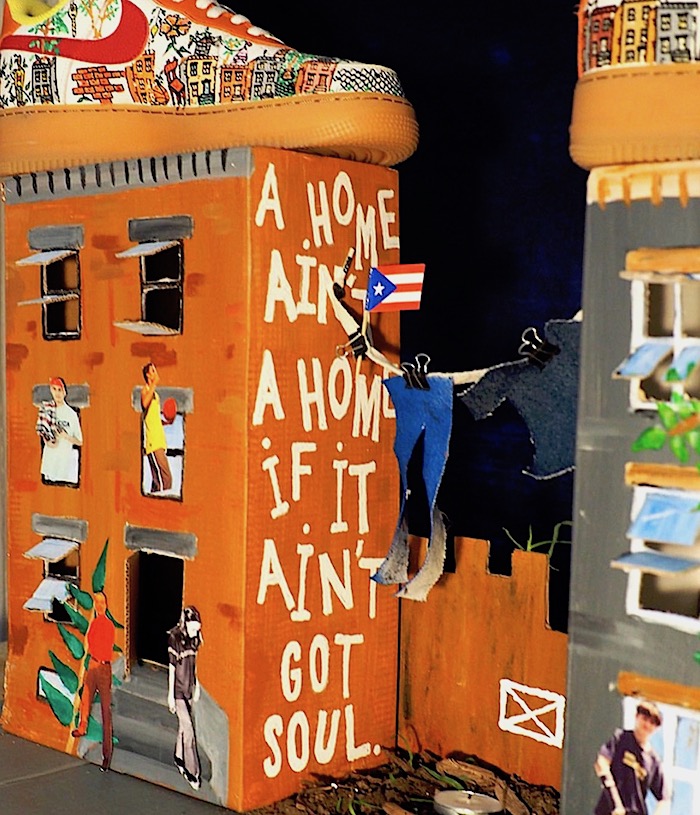 How important is it to you that others like your artwork?
It is important. When you work hard on something, you want others to like it and appreciate it. But I do it for me – 100%. Otherwise, I wouldn't be happy.
What is your favorite setting to work?
I work in a gallery now, and I work in the basement. I'd rather be there than be at home. I like to have the freedom to make a mess, and I like having space. I just want to play music loud and make art.
What are your favorite media?
Spray paint, acrylics – all kinds of paints.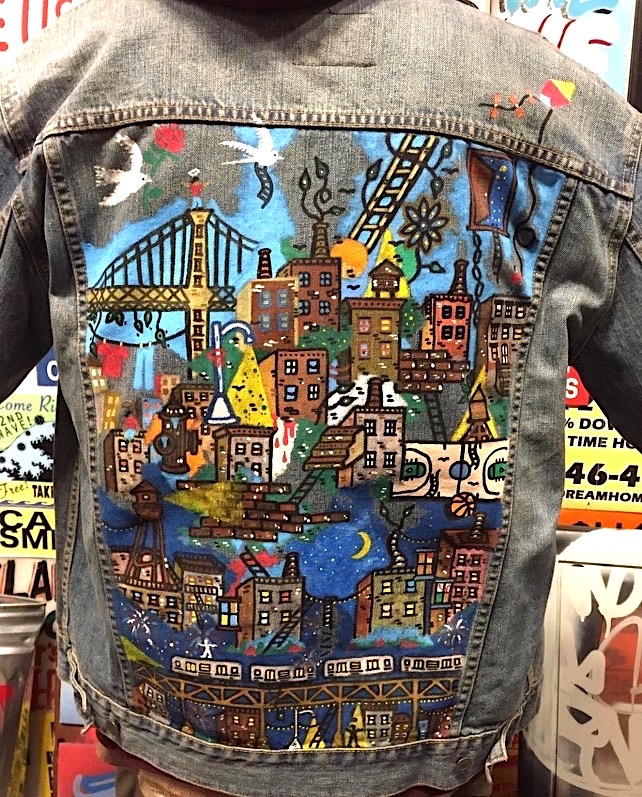 What are some of the challenges you face?
I feel like my back is always against the wall. I can't really depend upon anybody else to support me. I have to be careful how I spend my money, and I have to stay sober. I'm at that stage in my life when I can either make it or break it.
Good luck with it all!
Interview conducted by Atlas Lee Torres; photos 1 & 2 (picturing the artist with his "two mothers" — Stephanie and Bea — along with Henry Chalfant) Lois Stavsky; 3-6 courtesy of the artist