For over 50 years members of the Guerrero, Mexico-based La Familia Lorenzo have been painting delightfully enchanting images reflecting their remote village's culture and traditions.
The recently deceased family patriarch Lucas Lorenzo who originated this tradition began painting 55 years ago on Masonite board — instead of the traditional amate bark, the canvas of his fellow villagers. It was a technique he had discovered on a trip to Mexico City while seeking work as a farmer.
His four sons: Aureliano, Jesus, Nicolas, and Santiago, along with his daughters Carlota and Lizbeth and grandson Fernando, have continued the tradition, while improvising with its aesthetic. "It is how we conserve our culture," explains Fernando.
The image featured above was painted by second generation Lorenzo family member Jesus. Several more images of paintings by members of the Lorenzo family, featured in Hecho en México at the temporarily closed Philadelphia's Magic Gardens, follow:
Also by second generation Lorenzo family member Jesus Lorenzo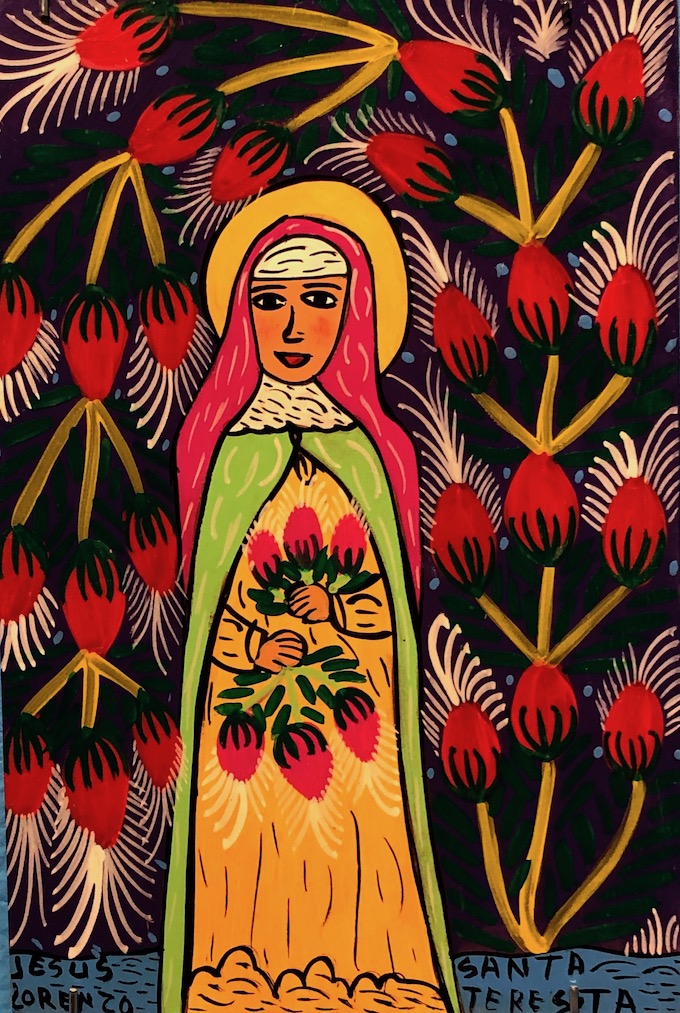 Second generation Lorenzo family member Nicolas Lorenzo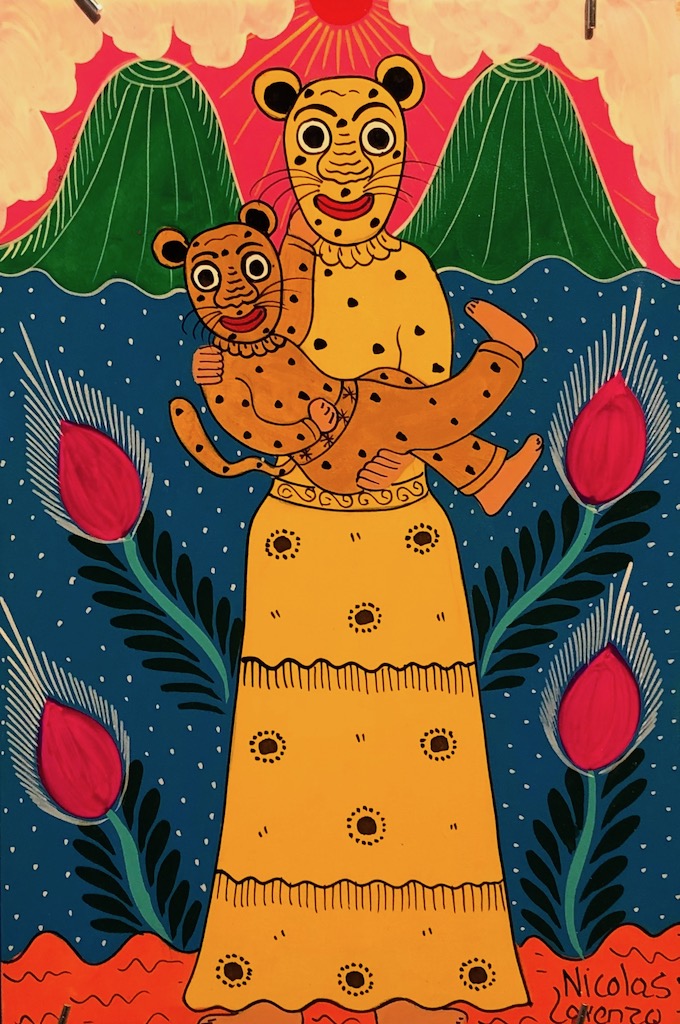 Second generation Lorenzo family member Aureliano Lorenzo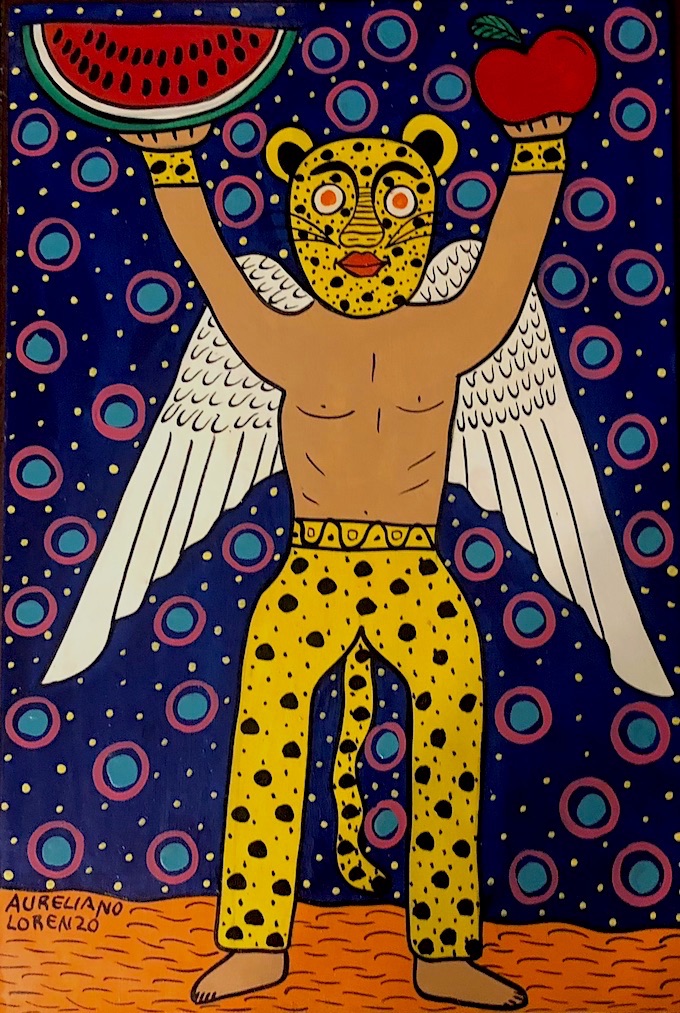 Second generation Lorenzo family member Lizbeth Lorenzo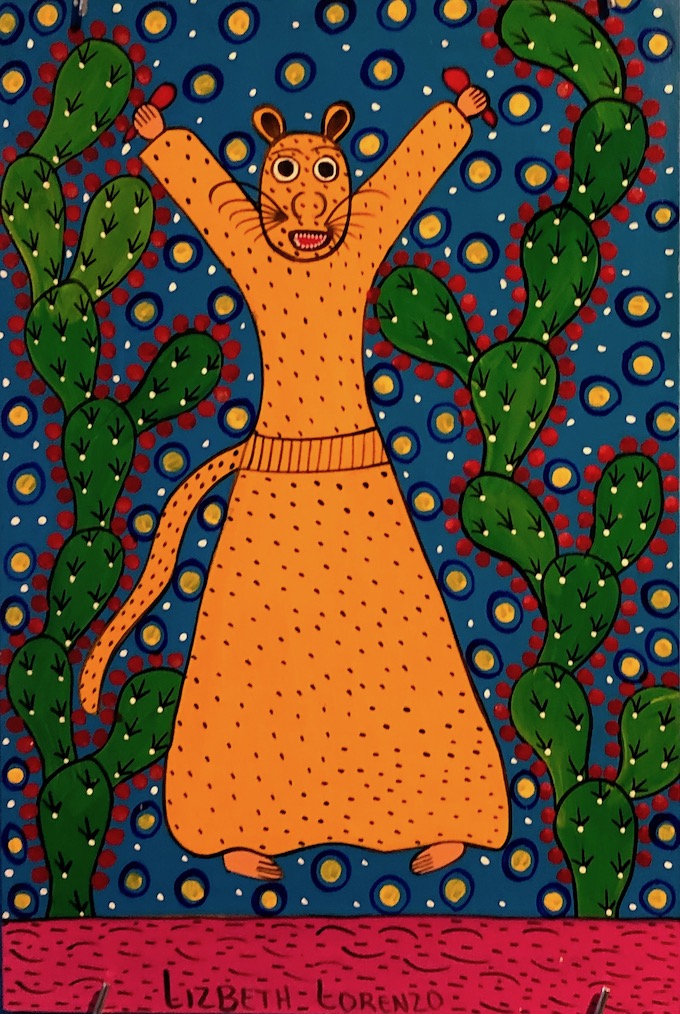 Third generation Lorenzo family member Fernando Lorenzo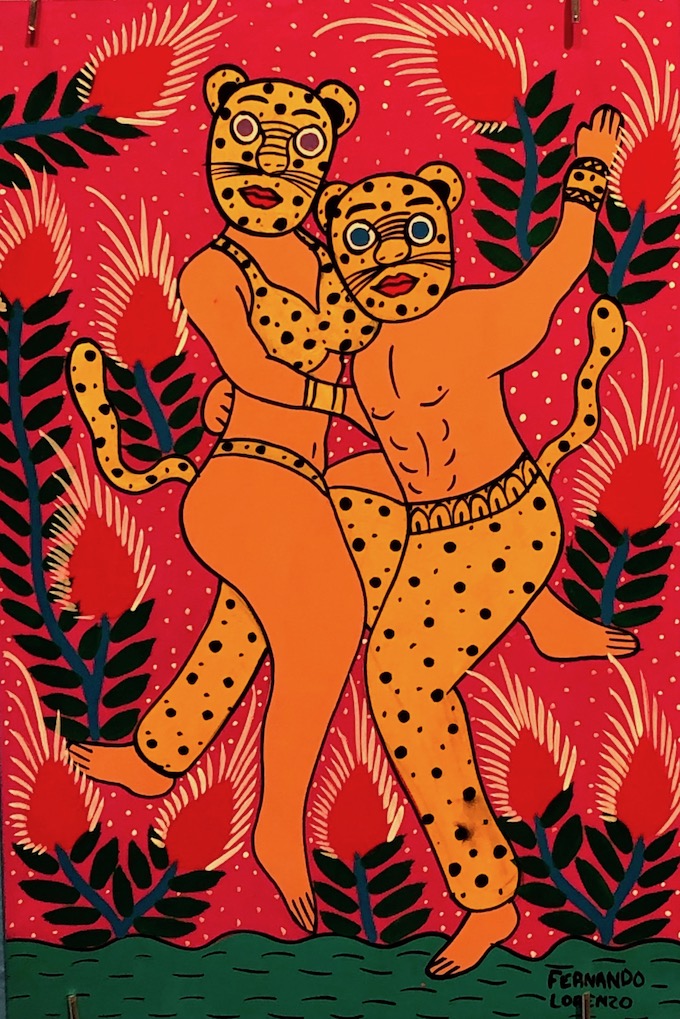 Photographs of paintings by Lois Stavsky captured while visiting Philadelphia's Magic Gardens this past fall