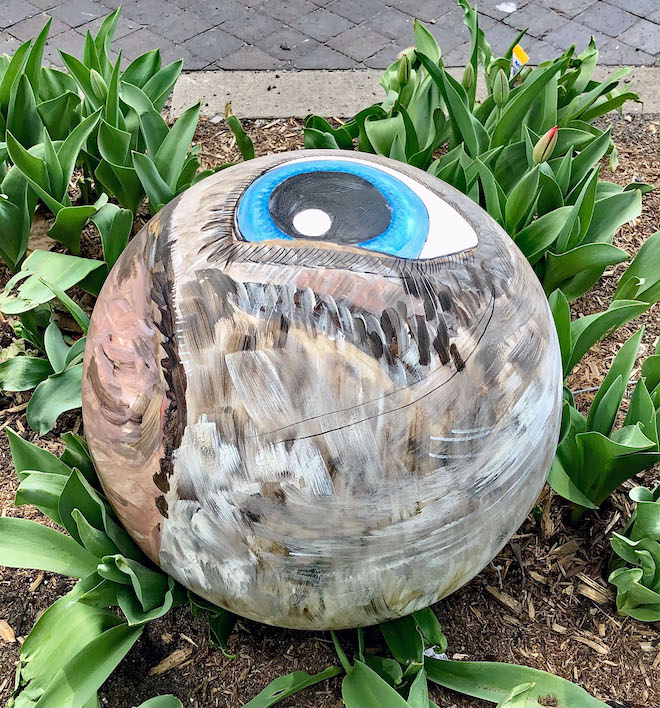 Five Queens-based artists have recently shared their visions and talents on the streets of Long Island City. The fiberglass spheres — manufactured by LIC-based Fabricator Sculpture House NYC — that they designed and painted can now be found in tree pits throughout the neighborhood. The image featured above was painted by ART BreakOUT co-founder and Jackson Heights resident Bonnie Astor. Several more images of artworks created for this project and installed in Long Island City follow:
Bonnie Astor with another one of her painted spheres from her series, "All Eyes On LIC"
Ohio-born, Queens-based Elinore Schnurr, from her series, "WE ARE ONE "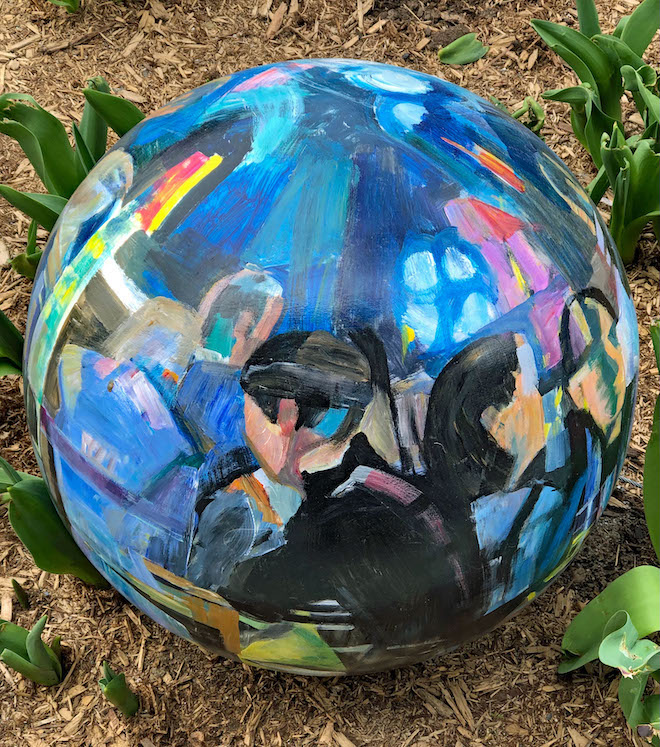 Wisconsin-born, Queens-based Karen Fitzgerald from her series, "The Four Elemental Forces"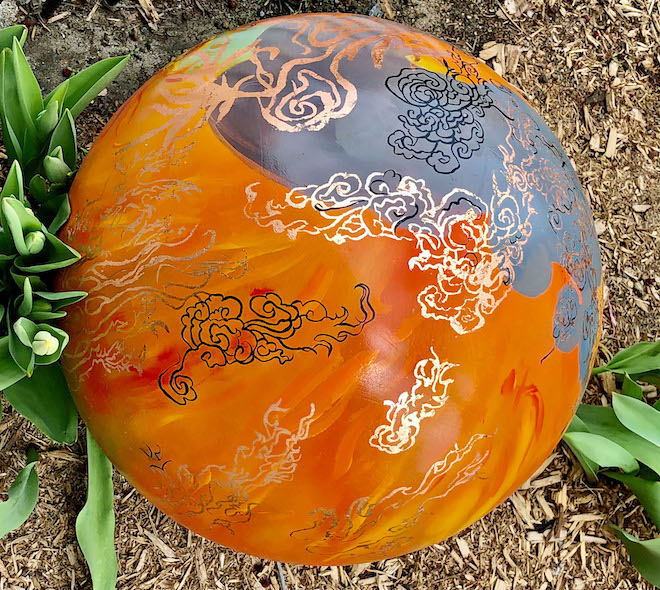 Bangladeshi-American artist Kaiser Kamal, from his series, "Unity in Diversity"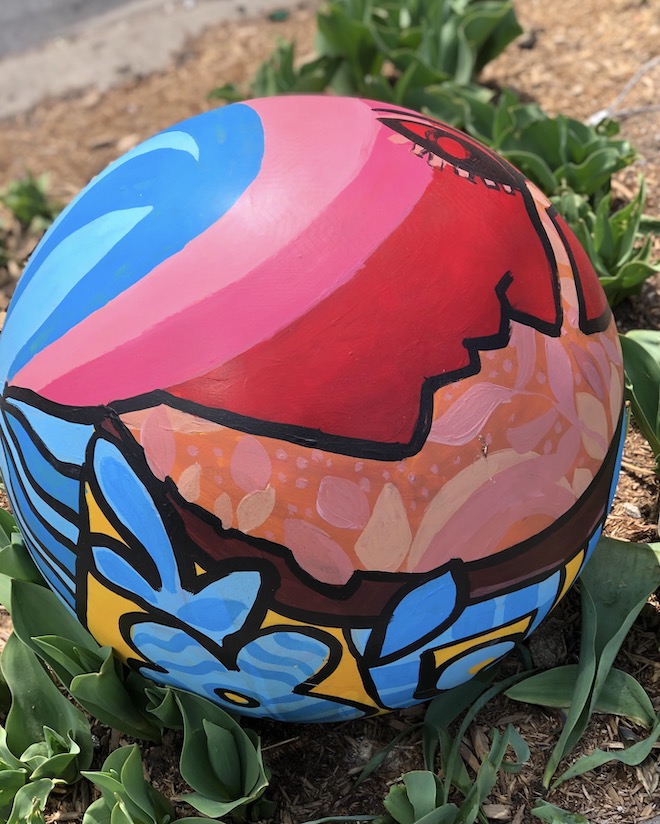 Included, too, in this project is Kerri Boccard, whose spheres — yet to be viewed — will be featured on our Instagram page. The five participating artists were selected through an open call from Culture Lab LIC., and the project was made possible through Long Island City Partnership in coordination with Eventscape.
Photos: Lois Stavsky