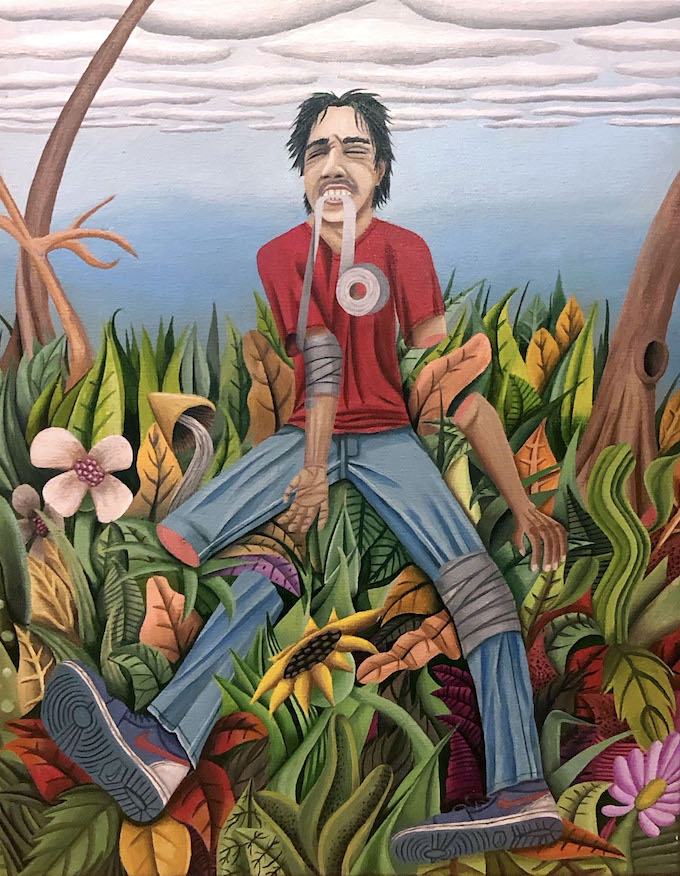 Featured in this year's NYC edition of the Fridge Art Fair are several artists representing ART BreakOUT. The image featured above, "Keeping It Together," — fashioned with acrylics on canvas — is the work of the young, gifted self-taught artist Michael Vivar.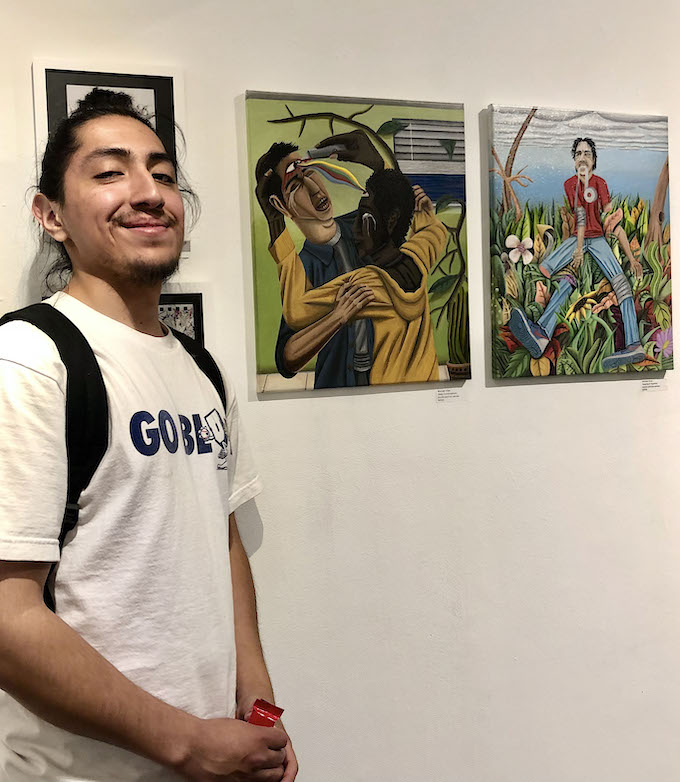 Several more images of works on view through this Sunday at gallery onetwentyeight located at 128 Rivington Street on the Lower East Side follow:
ARTBreakOUT co-founder, visual artist & arts educator Bonnie Astor, "Untitled," Mixed media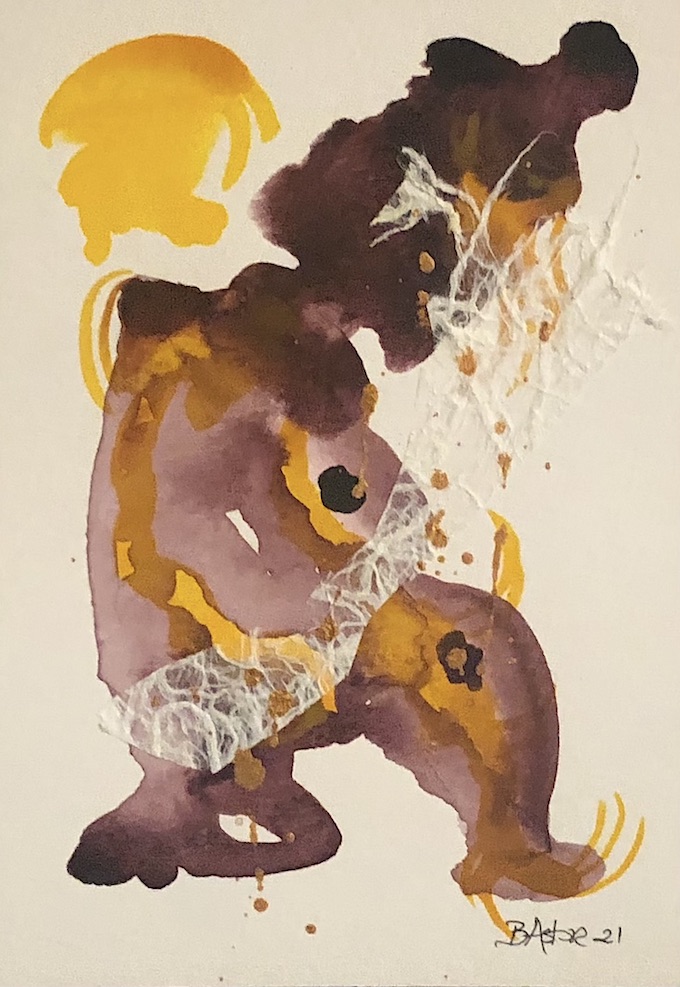 Yonkers-based self-taught artist Michael Cuomo, "Untitled," Ink pen and oil pastels on clay board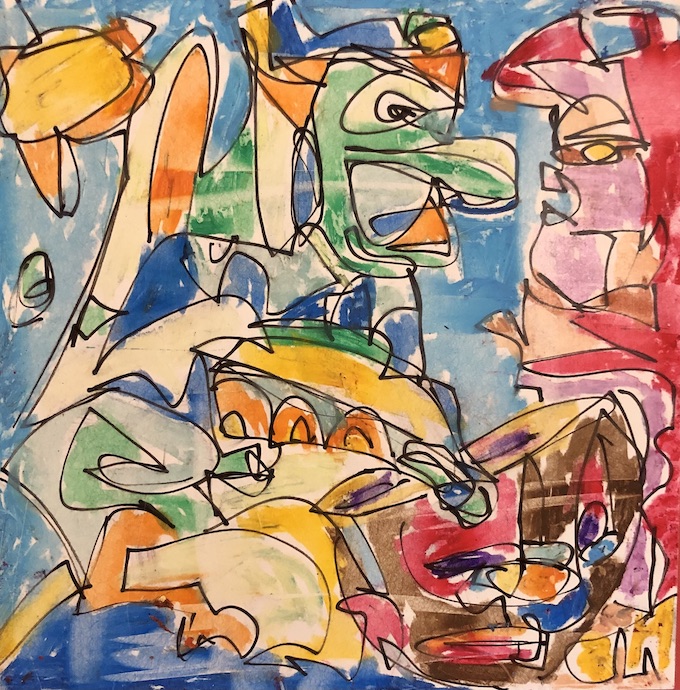 Bronx-based self-taught artist Atlas Lee Torres with two of her artworks, "Untitled," Micron pen & markers on paper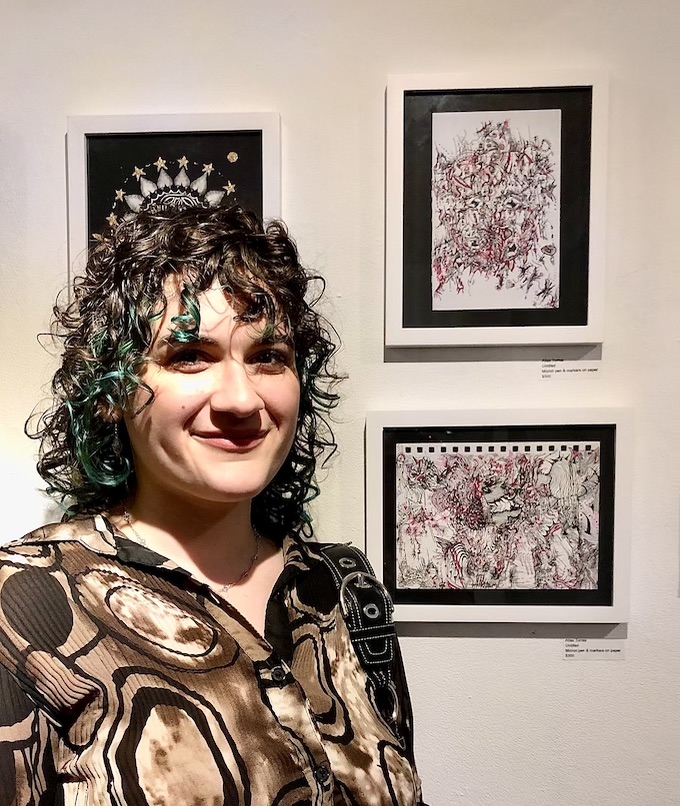 NJ-based, El Salvador-born visual artist & photographer Dani Reyes Mozeson, "Face It!," Pen on paper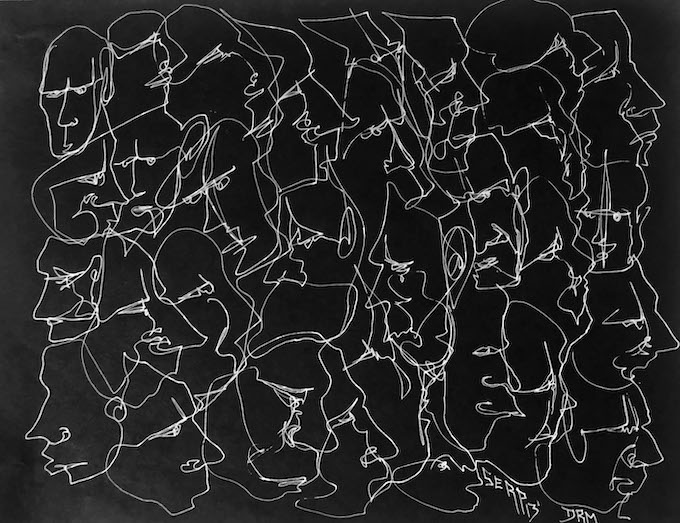 Queens-based self-taught artist Daniil Trofi to the left of his two works, "Untitled," Acrylic paint & crayon on paper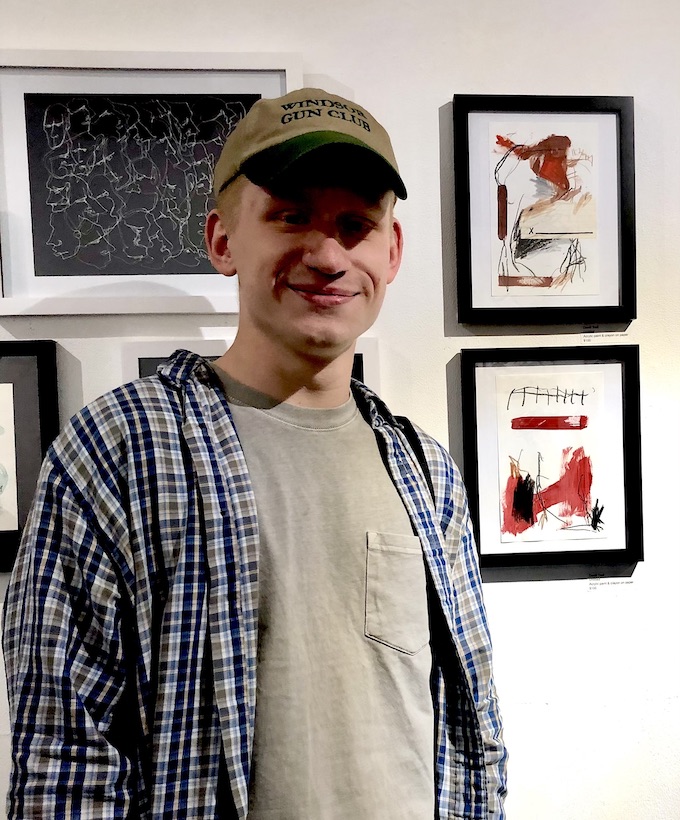 The Fridge Art Fair continues through 6pm Sunday. Check here for hours.
Special thanks to Atlas Lee Torres for co-curating the ART BreakOUT segment of the Fridge Art Fair and to its founder and director Eric Ginsburg for his support.
Photos: Lois Stavsky