On view through May 21 at the Local Project in Long Island City is the particularly timely duo exhibition, Imperfections. Curated by neo-expressionist artist Adrian Bermeo, it features artworks by the the Queens-based multidisciplinary artist Cavier Coleman and the mixed-media visual artist and Sour Mouse curator Bree Chapin. While visiting the always-welcoming non-profit space on Friday, I had the opportunity to pose a few questions to Adrian.
The theme of this exhibit, according to your curatorial statement, relates to issues surrounding mental health in NYC. Why did you chose this particular topic?
Within the past several years — especially since the onset of the pandemic — there has been an expanding conversation around the issues of mental health. What are the benefits of therapy? What taboos are identified with it? How do we deal with these taboos? And how do we work through personal issues? I, myself, am now in therapy, and I was interested in igniting a dialog on the subject. I'm also interested in increasing awareness of resources out there that could help us cope with the mental distress that so many of us experience in this fast-paced society.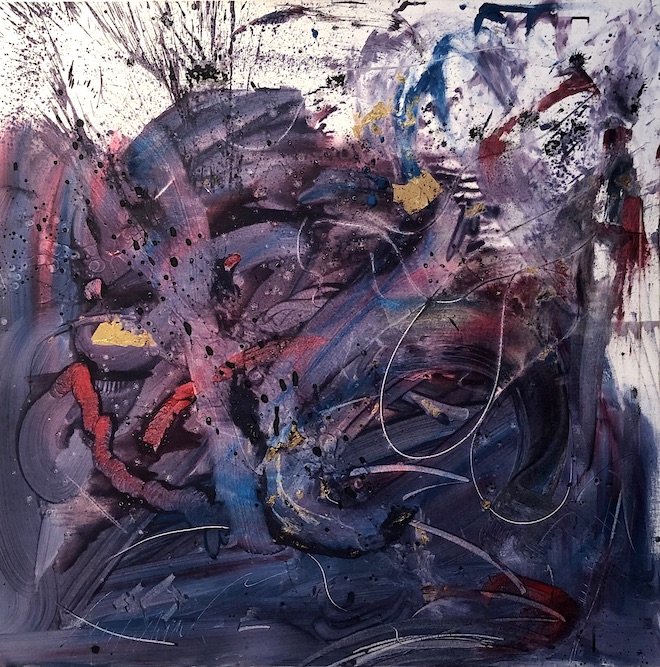 The title of this duo exhibition is Imperfections. Can you tell us a bit about why you chose it? What is its significance?
None of us is perfect. It's our imperfections that make us who we are — that make us human. And we all have them. It is important, though, that we be aware of them.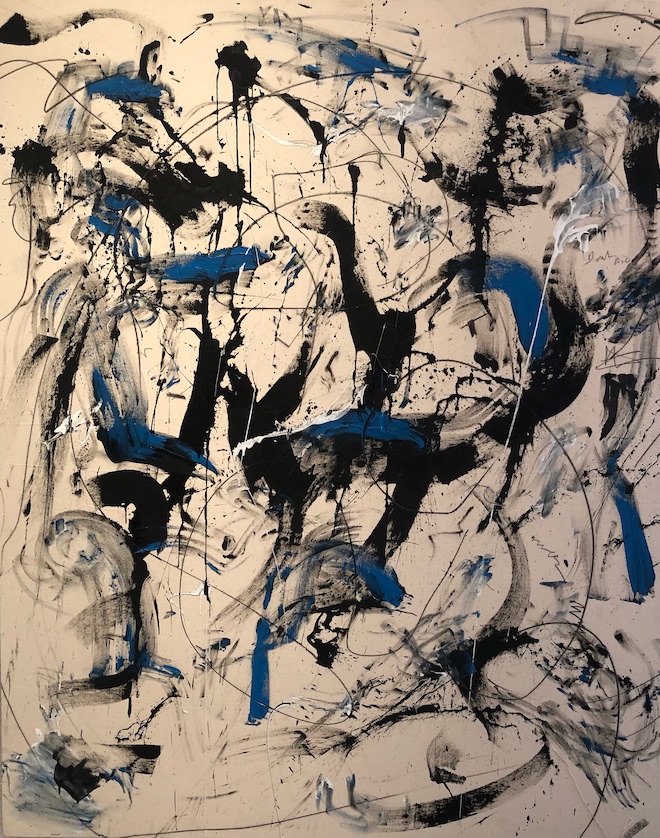 Do you feel that artists struggle more than folks who are less creative?
No. We all struggle. But artists have an outlet. They have the means to deal with their struggles that others may not have, and they have the power to affect positive change.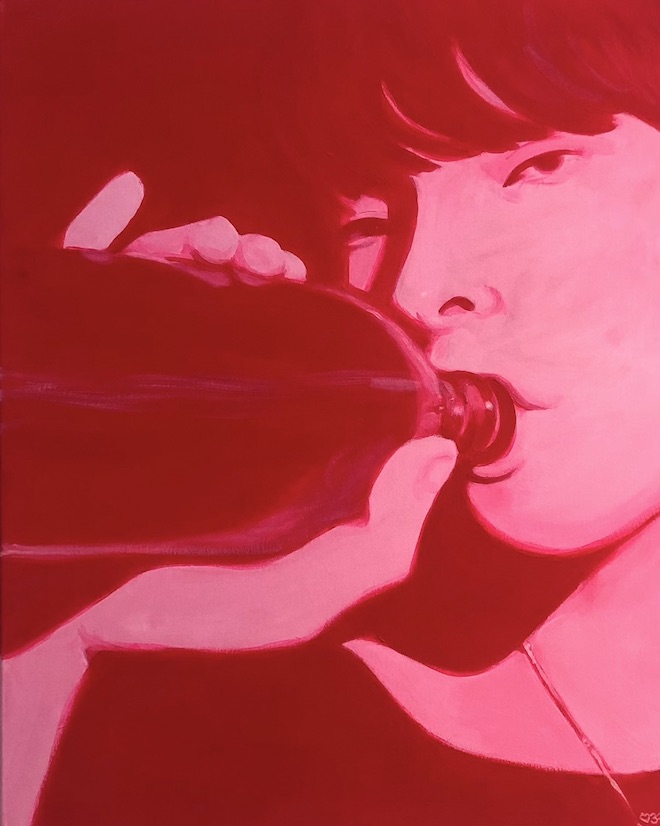 How did you decide which artists to feature?
I'm familiar with both artists: Cavier Coleman and Bree Chapin. They have very different styles that — I feel — work well together. Also, they are both open about their issues and utilize art a positive means of personal expression and release.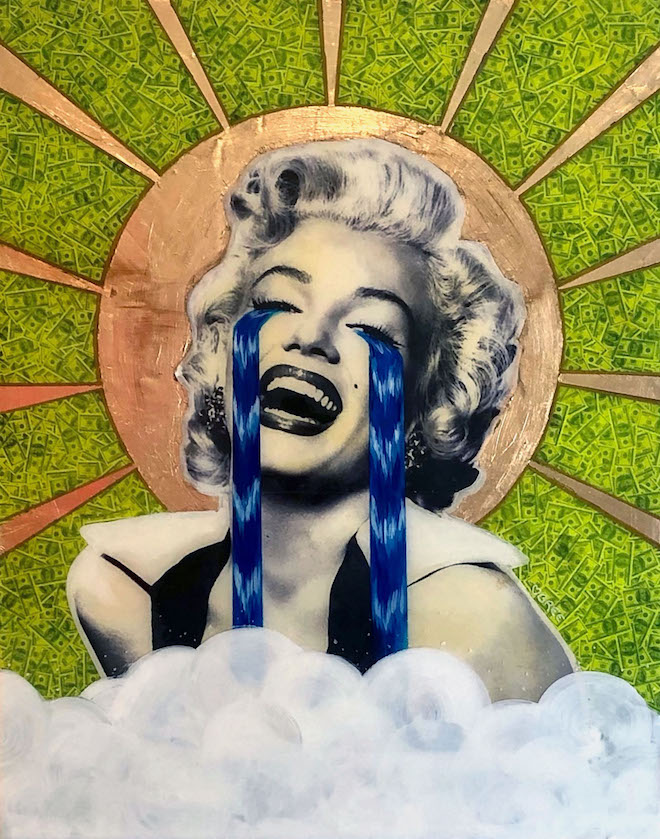 You have a closing party scheduled for this Wednesday evening. Can you tell us something about it?
Yes. It will take place this coming Wednesday, May 18 from 6-8pm at the Local Project, 11-27 44th Road. I will be moderating an artist talk featuring both Cavier Coleman and Bree Chapin to be followed by a Q & A. Personal experiences and mental health resources will be shared.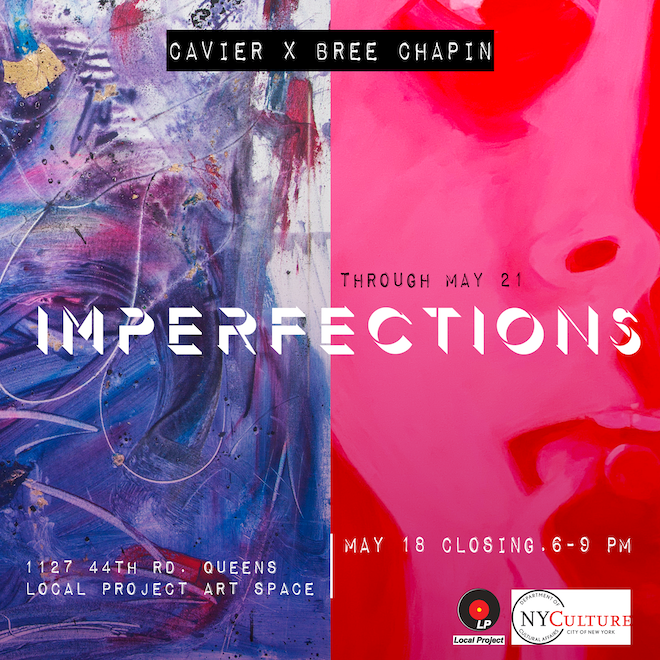 Images:
Adrian Bermeo with Bree Chapin ("Tabby," Acrylic on canvas) to his left and Cavier Coleman ("Everybody Blue Sometimes," Oil, oil pastel, gold leaf on canvas) to his right
Cavier Coleman, "Om Shanti," 2020, Oil and gold leaf on canvas
Cavier Coleman, "End Line," 2022, Ink, enamel and oil on canvas
Bree Chapin, "Drinky," 2022, Acrylic on canvas
Bree Chapin, "Everything Is Fine (Marilyn)," Mixed media, glitter and acrylic on framed canvas
Interview conducted and edited by Lois Stavsky; photos by Lois Stavsky