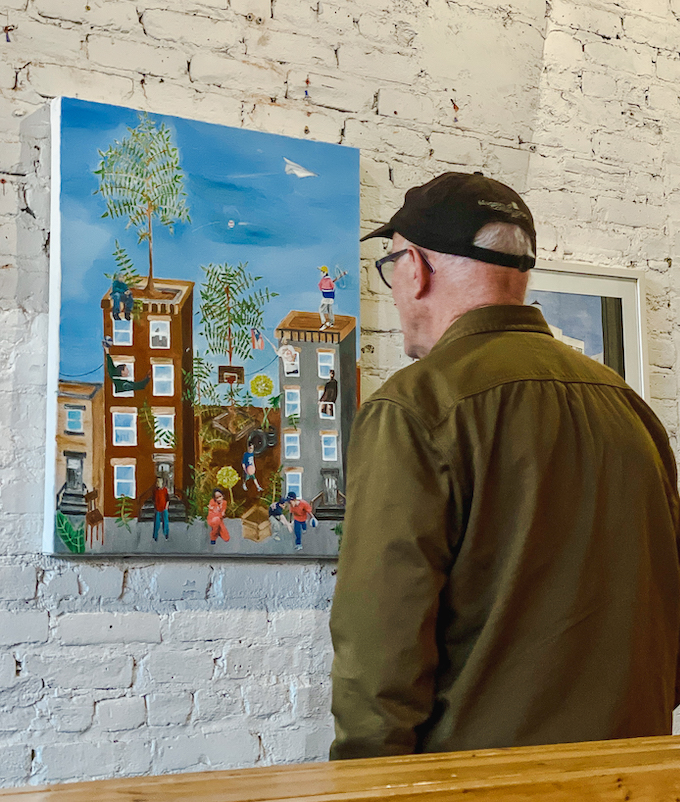 Featuring a diverse range of works in varied media by over 20 artists crossing cultures, backgrounds and generations, "Home: The Spaces We Inhabit" opened to the public this past Thursday, May 5. Curated by ART BreakOUT founders Bonnie Astor and Lois Stavsky, the exhibition remains on view at the Local NY through June 27.
The image featured above, "I Waved at the City, and It Didn't Wave Back," is the mixed-media work of Brooklyn-born, self-taught interdisciplinary artist Dominic Bielak — under the gaze of the noted American urban culture photographer and videographer Henry Chalfant. Several more photos captured at Thursday evening's opening follow:
NYC-based Bangladeshi visual artist Kaiser Kamal — poised between his two abstract mixed media works on canvas — explains his aesthetic to us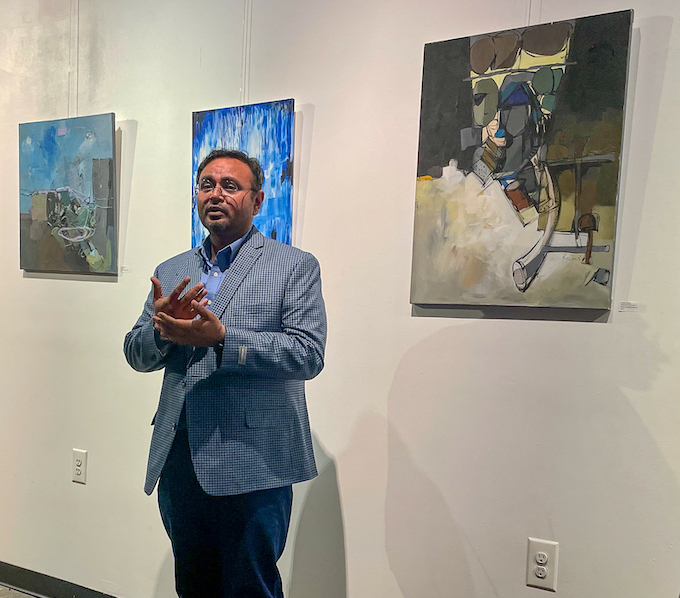 Multidisciplinary artist Susan Spangenberg alongside "Emily Dickinson," crafted with acrylic and charcoal on canvas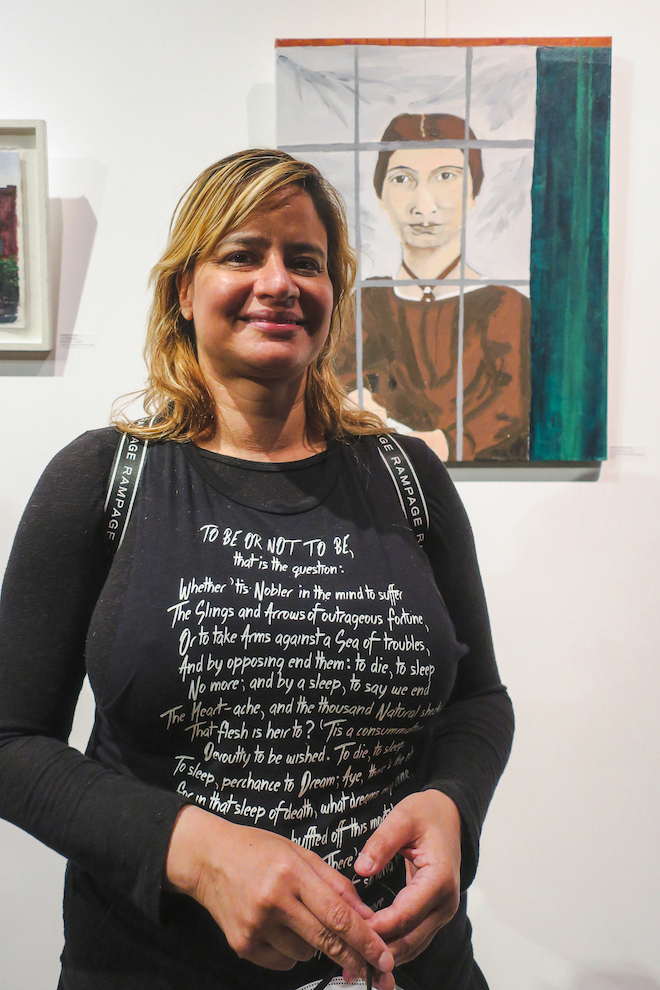 Manhattan-based self-taught interdisciplinary artist Marc Shanker — alongside his two mixed media "Luna Park" monoprints — relates the history of this series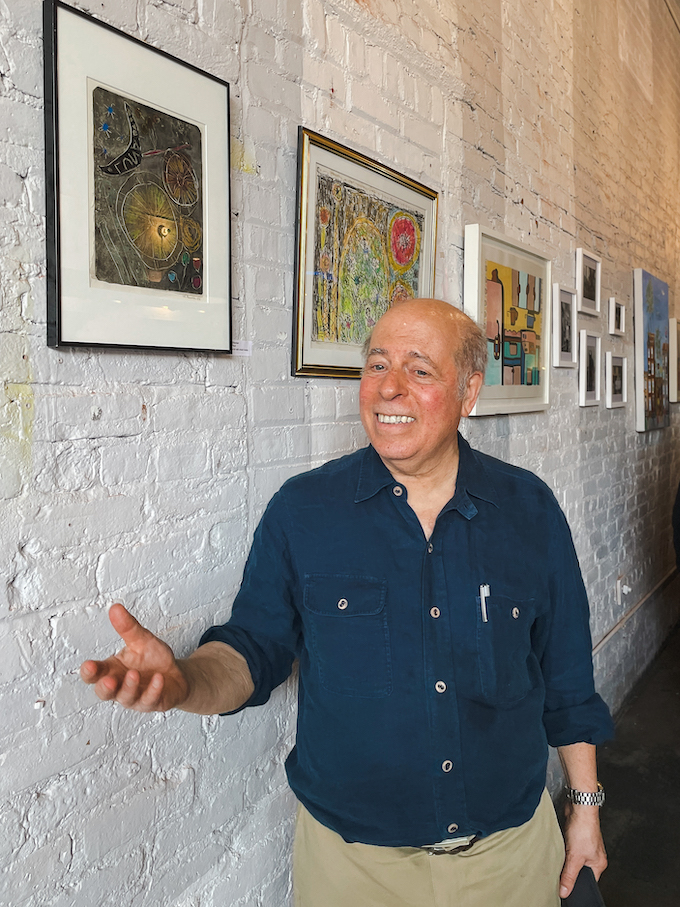 ArTech Collective artist Lamija Kurtovic to the right of her acrylic painting "My Future Home" — in the company of her ArTech Collective family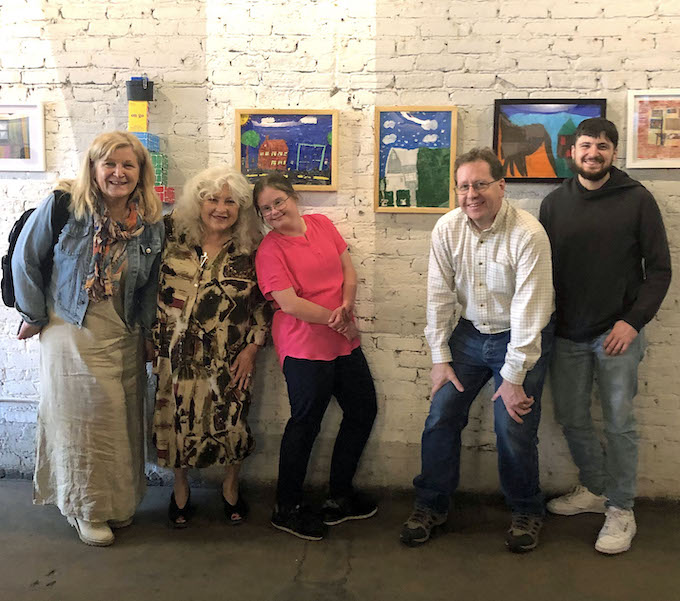 ArTech Collective Haitian-American artist Sydney Buford with her mixed media collage, "Through the Window"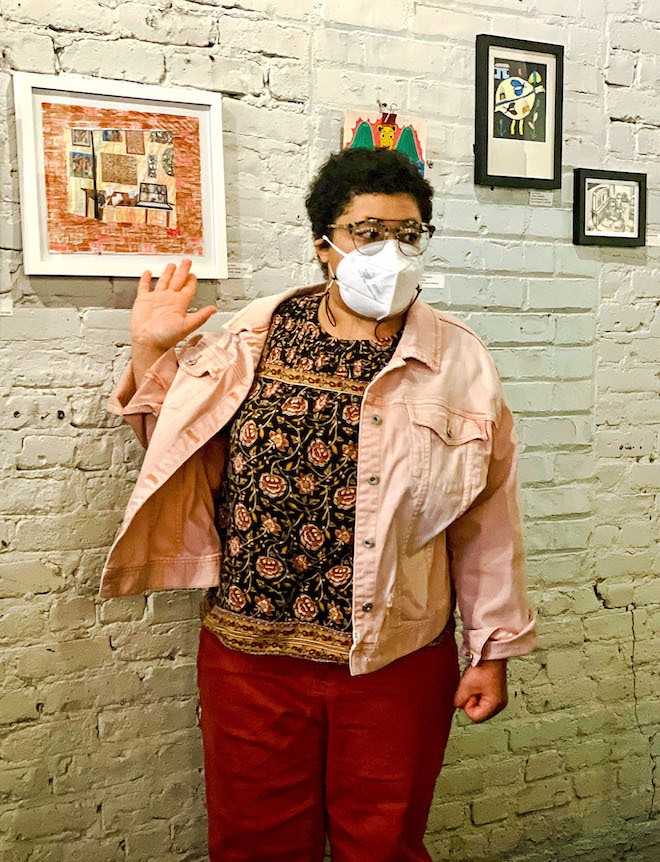 Four-year-old Jonah Aiden Kahn alongside his upcycled sculpture "Home Test" — with his parents Allison Hope and Tracy Kahn — soon after he was interviewed by Spectrum TV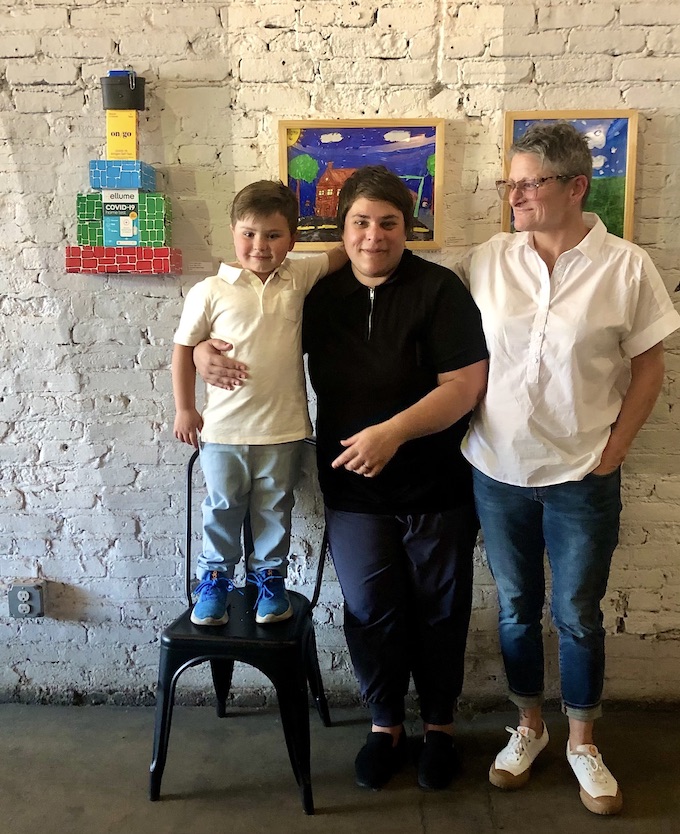 Yonkers-based self-taught interdisciplinary artist Michael Cuomo with his sketch of the lovely Atlas Torres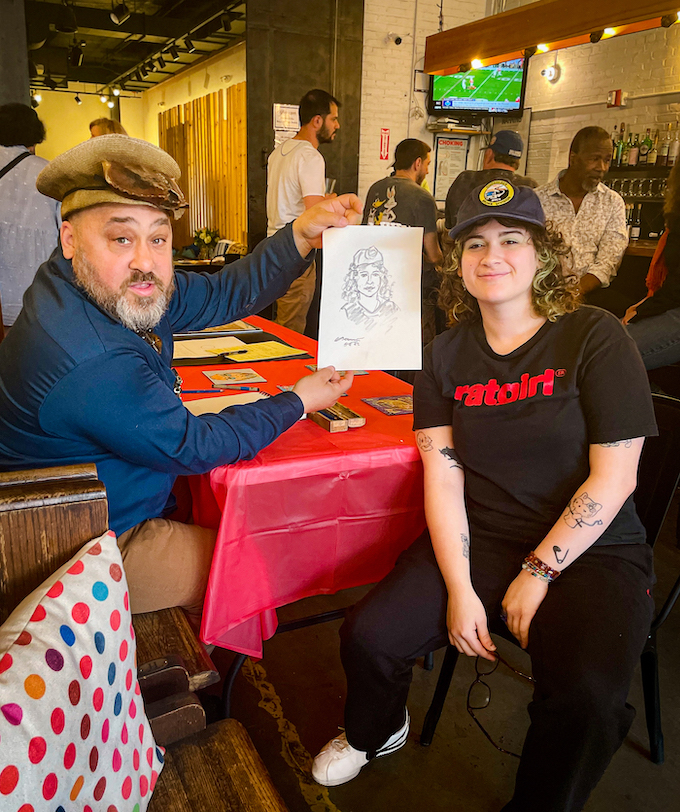 Located at 13-02 44th Avenue in Long Island City, The Local NY is easily accessible via the E, M, G, and 7 trains to Court Square.
Photo credits: 1-4, 6 & 8, Rachel Fawn Alban; 5 & 7 Lois Stavsky