Always showcasing a wonderfully eclectic range of art in a variety of media, the rotating exhibitions at the Renate Albertsen-Marton Gallery in Prospect Heights, Brooklyn, intrigue and delight. The mixed-media image featured above was fashioned with recycled elements by the self-taught Nigerian artist Samson Akinnire.  Several more images seen on opening night of Intrinisic follow:
Also by self-taught multidisciplinary Nigerian artist Samson Akinnire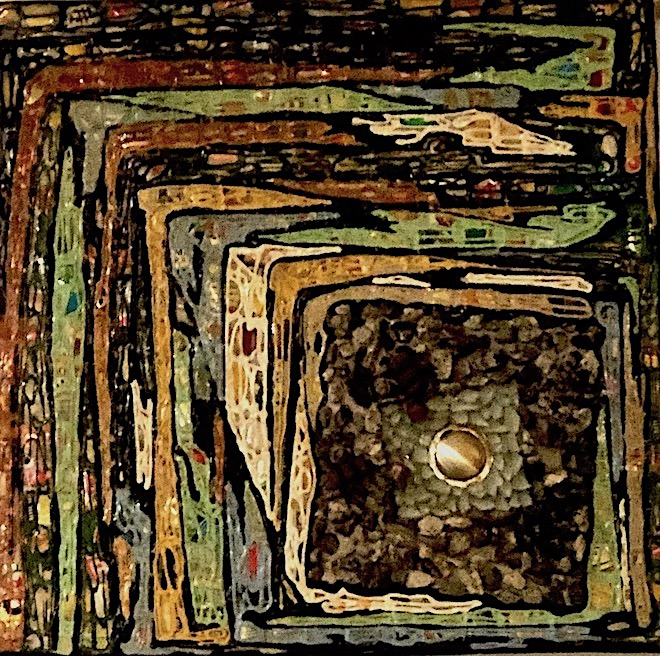 Yonkers-based multidisciplinary artist Michael Cuomo, Mask, Repurposed sculpture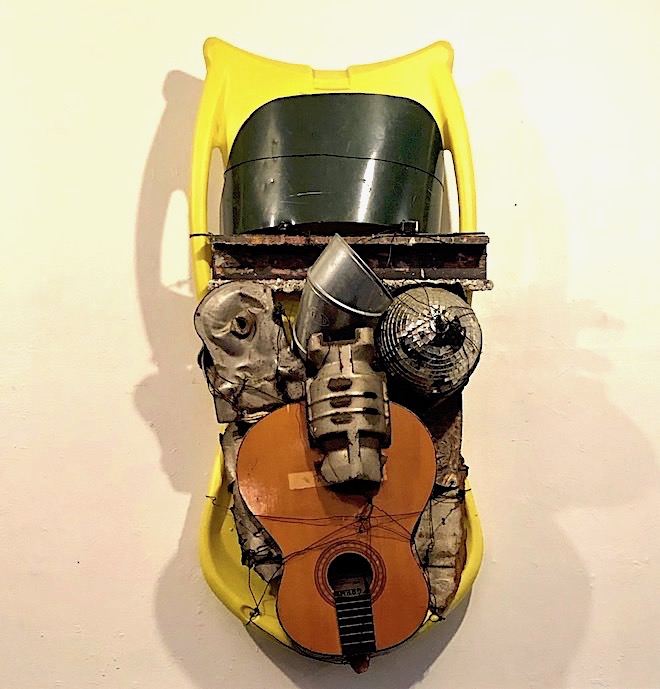 Brooklyn-based Ben Tyree, "Star Gazer," Acrylic on canvas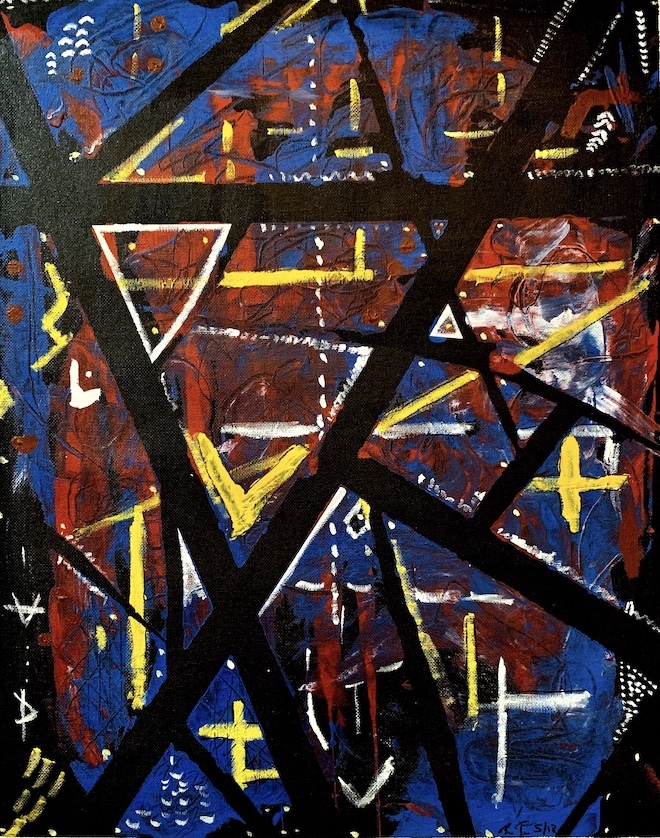 Queens native Domingo Carrasco (left) with Samson Akinnire to his right — above photos by Brooklyn-based Austrian native Ida Kreutzer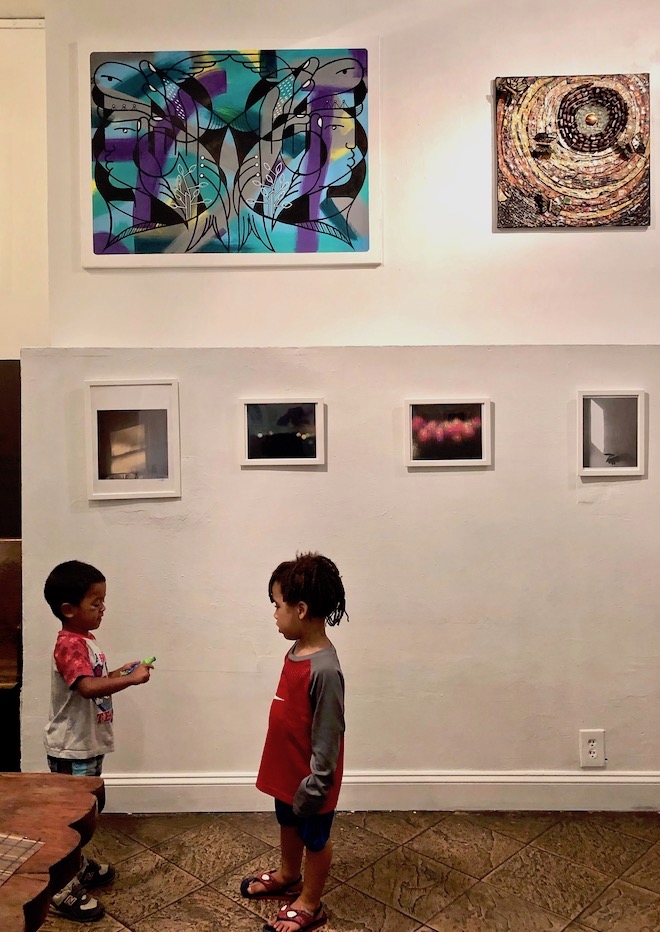 Domingo Carrasco, Samson Akinnire and Brooklyn-based fiber artist A. Holly Sphar (left to right)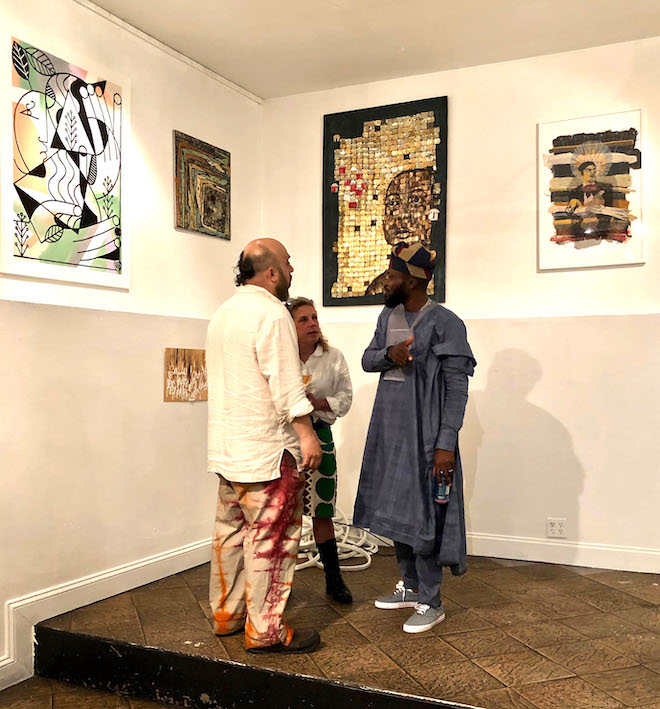 The exhibit continues through September 27 at the RAM  Gallery — housed within The aRt Cafe & Bar, 884-886 Pacific Street in Prospect Heights, Brooklyn
Note: Also featured in Intrinsic — but not represented here — is Liberia-born, Brooklyn-based Trokon Nagbe.
Photo credits: 1-3, 5 & 6 Lois Stavsky; 4 courtesy of the artist