We first came upon Stephen Spagnoli's mesmerizing aesthetic on the walls of the Living Museum, a treasure trove of art on the grounds of the Creedmoor Psychiatric Center. During the Living Museum's Open House several weeks ago, we were delighted to finally meet the artist behind the artworks that had so entranced us. We have since had the chance to interview him.
When did you first begin drawing? And what did you draw at the time?
I was five when I first started to draw.  It was mostly cars and motorcycles.
What inspired you to begin doing art?
From early on, creating art was therapeutic. My father was a psychiatrist. He was also an alcoholic. We were constantly traveling from one city to another as my father's place of employment shifted. There was no stability in my life. When I was ten, my father committed suicide. Art and music have saved my life.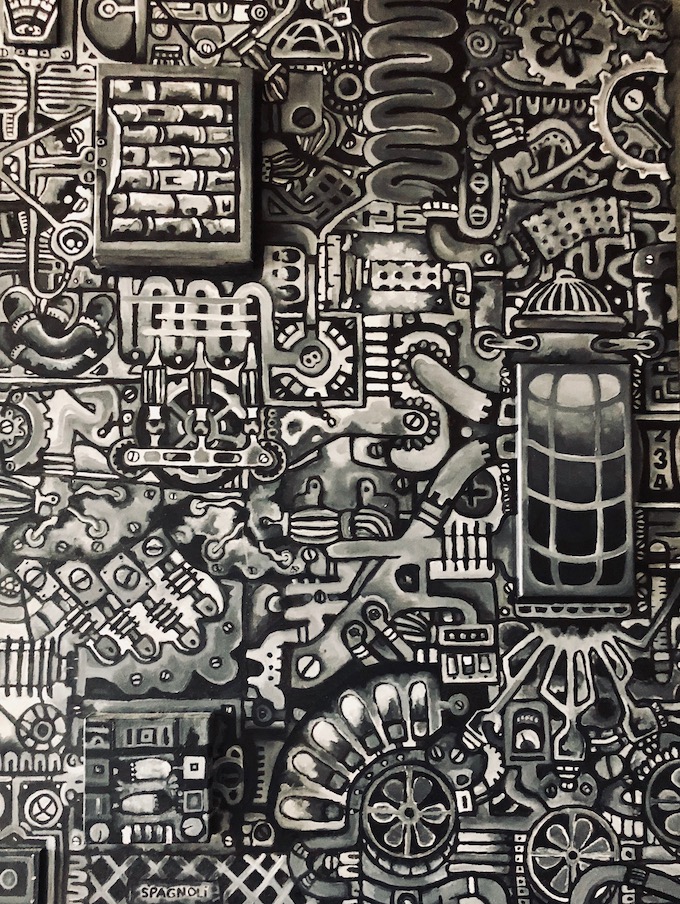 Had you any cultural influences?
Not in my art. But among my musical influences are 80's New Wave and 70's pop.
Any favorite artists? 
I do feel a kindred spirit to Frida Kahlo in that physical pain has colored my very existence for too long—as it did hers. But while her aesthetic was realistic, mine has been abstract. 
How has your family responded to your artistic bent?
My wife and kids are proud of me. They see me as an example of perseverance.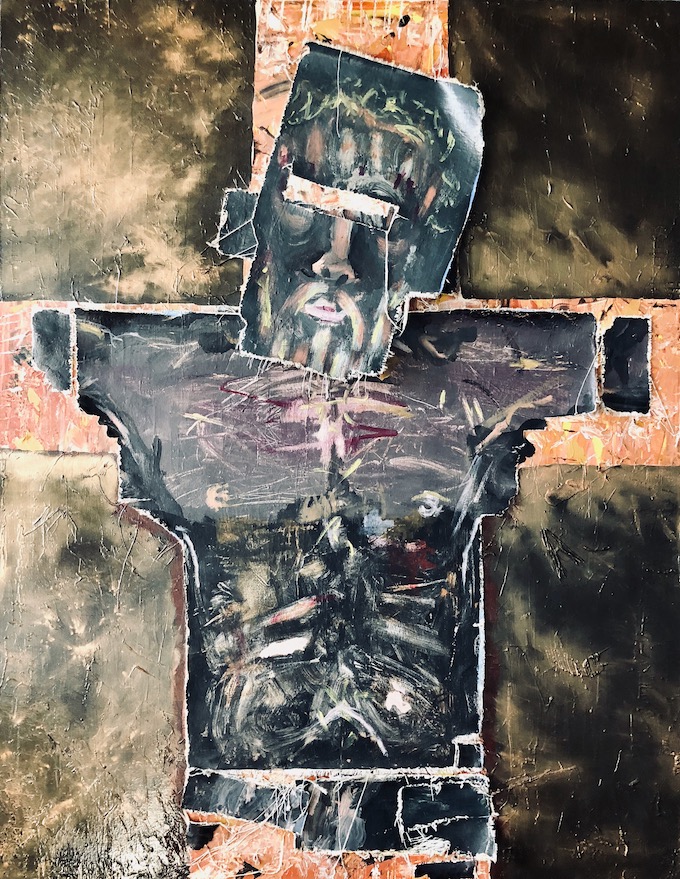 How much time do you generally spend on a piece?
Anywhere from a few days to a few weeks. I tend to work three hours at a time.
Are you generally satisfied with your final piece?
Yes. If not, I'll keep working on it.
And your favorite media?
Acrylic. I also like working with oil.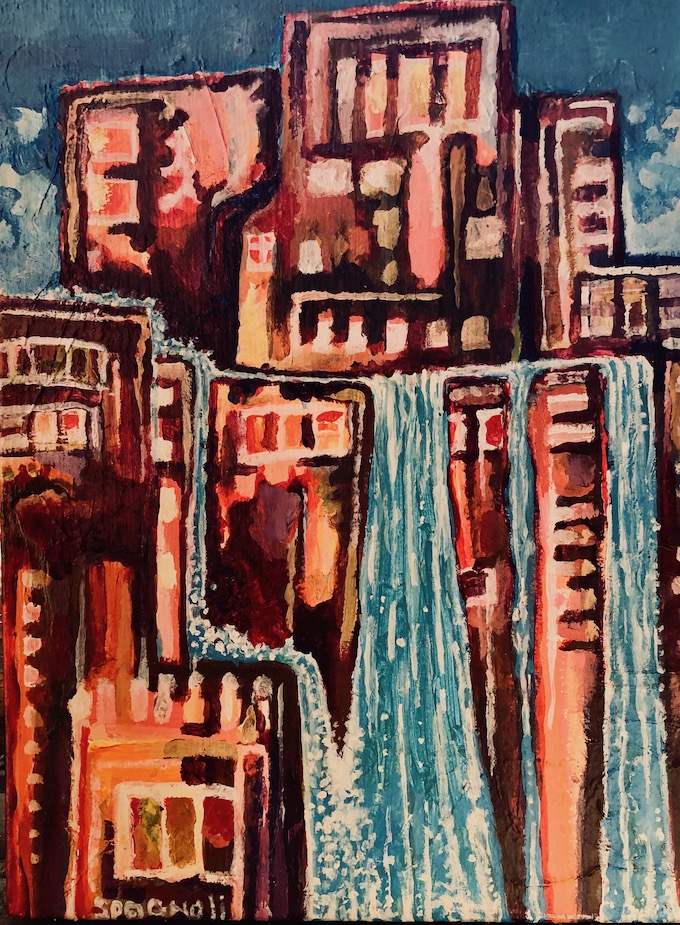 What percentage of your time is devoted to art?
All of it! Even if I'm watching TV, there's a guitar in my hand.
How has your aesthetic evolved within the past decade?
Early on, it was therapy. It was an expression of my chronic pain. It has since evolved into something more. It is more true to who I am. Now I am free to paint about everything.
Have you a favorite setting to work?
I love being here in the Living Museum with other artists. I feel that I've found my tribe here! I've been coming here since 2003, and this place still amazes me.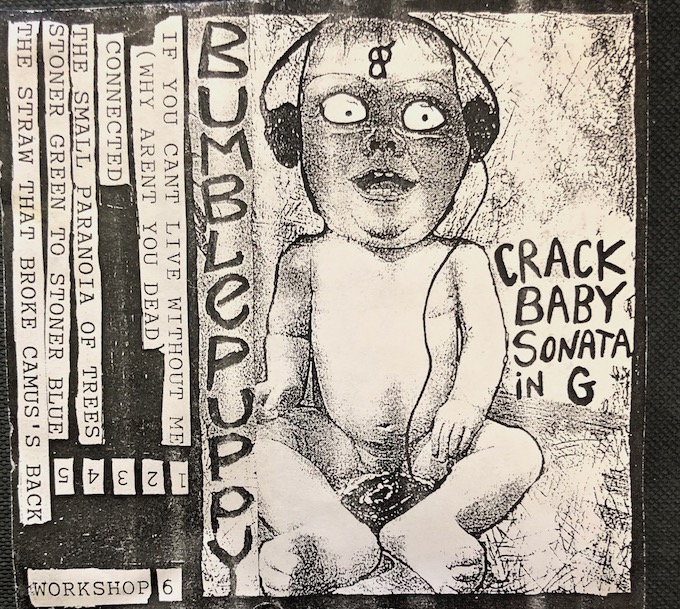 Many of your pieces were fashioned with blacks and whites and shades of grey. Have you Any favorite colors?
Teal blue—it's warm and cool at the same time.
Have you ever studied art in a formal setting?
No. Sometimes I wish I was trained.  But I'm, also, glad I'm not!
Where are you headed?
I'd like more people to see my work. And I'm trying to refocus on my music.
Interview conducted and edited by Lois Stavsky; photos of Stephen's artworks by Lois Stavsky
Note: Stephen Spagnoli is one of several Living Museum artists to be featured in Bonnie Astor's upcoming exhibition Journeys opening May 4, 7-10pm, at The Local NYC, 1302 44th Avenue in LIC.