On view at the Ogden Museum of Southern Art in New Orleans is "Vernacular Voices," a group exhibition featuring an eclectic range of works in varied media by self-taught, outsider and visionary artists from the American South. The image pictured above, Elvis at 3, is the work of the late legendary visionary artist and Baptist minister, Howard Finster  Several more images I captured during my recent visit to the delightfully engaging exhibition follow:
The late Georgia-born, self-taught artist George Andrews, Scramble Art, Oil on canvas board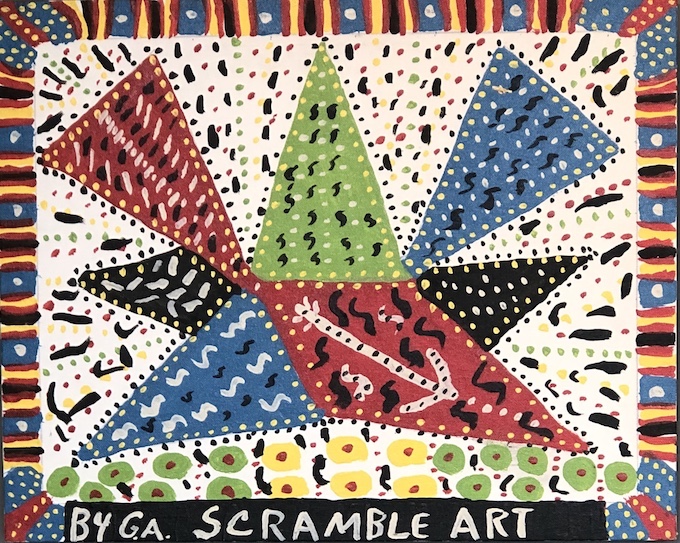 The late Florida-born Columbus "Dude" McGriff aka The Lost Wireman, Red Duck, Black Head, Wire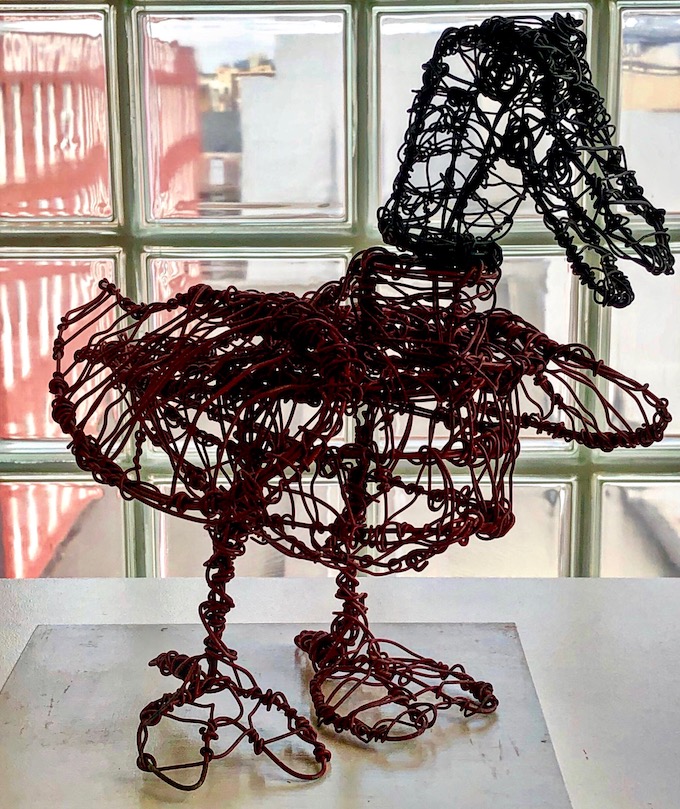 The late Louisiana-born folk artist Clementine Hunter, Chaleur: The Sun Gives Life to Everything, oil on canvas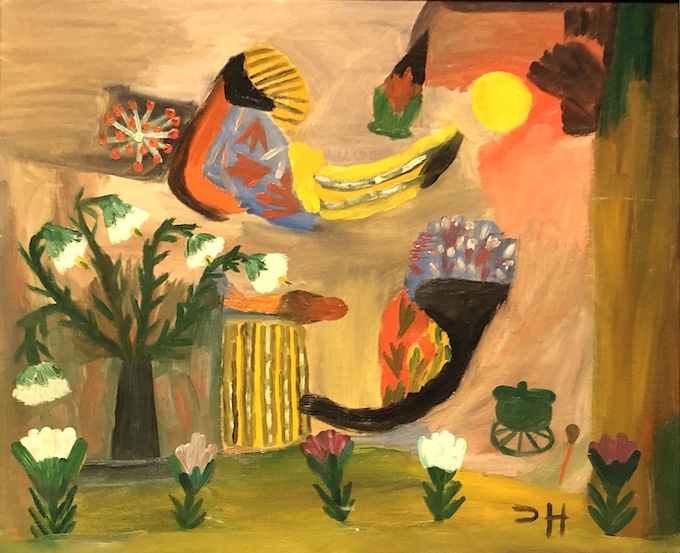 The late Miami-based mixed media artist Purvis Young, whose works were recently exhibited in NYC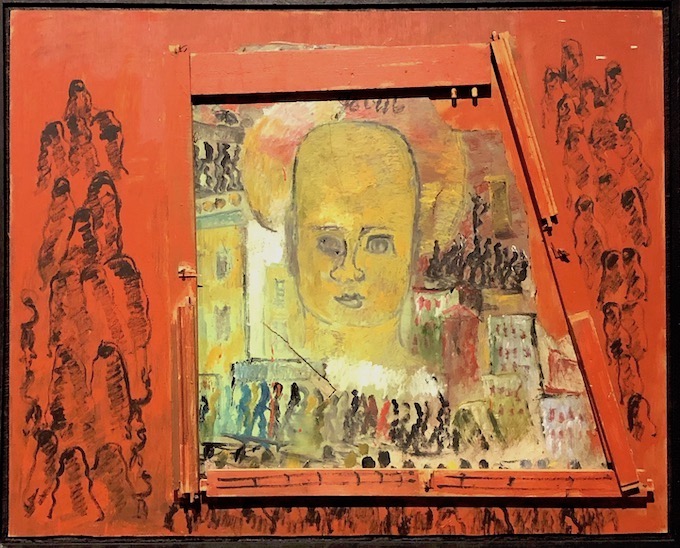 The late North Carolina-born visionary artist Minnie Evans, Untitled, Mixed media on paper
"Vernacular Voices" continues at the Ogden Museum of Southern Art through July 14. The museum is open daily. For hours and more information, check here.
Photos of artworks by Lois Stavsky